Opioid Overdoses Among Kids Nearly Double in 10 Years
The number of U.S. children hospitalized for opioid overdoses in 2015 was double that of what it was in 2004, according to a new Pediatrics study. In 2015 there were 1,504 kids hospitalized for opioid overdoses, showing that the U.S. opioid crisis is impacting children just as much as adults. Findings suggest that current efforts to reduce opioid use among adults are not necessarily preventing painkillers from falling into the hands of children, and that more efforts are needed to reduce children's exposure to opioids.
Opioid Overdose Stats for U.S. Children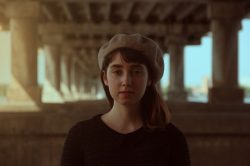 The latest Pediatrics study reveals that opioids now account for the majority of drug poisonings in the U.S. — including in children under the age of six. Researchers looked at data for youth between the ages of one and 17 who were hospitalized for opioid-related reasons between 2004 and 2015. They learned that kids between the ages of 12 and 17 accounted for 60% of opioid overdose admissions, and that kids between the ages of one and four accounted for 30% of admissions.
Methadone was identified as an important driver of opioid overdoses in kids under the age of six, and was involved in nearly 20% of overdoses among kids in that age group. In comparison, methadone accounted for less than 10% of opioid overdoses among kids aged 12 to 17, while heroin accounted for 4.4% of opioid hospitalizations in the same age group. The study authors also point out that the number of methadone prescriptions nationwide increased by 559% from 2000 to 2007.
While the rate of opioid overdoses among children have risen, the rate of fatal opioid overdoses has fallen from nearly 3% in 2007 to only 1.3% in 2015. But researchers say this finding most likely indicates that doctors are getting better at saving the lives of opioid overdose patients. The study authors also say that the majority of children hospitalized for opioid poisonings are overdosing on their parents' supplies of prescribed and illicit painkillers.
Tips for Preventing Opioid Abuse in Your Home
The majority of Americans store painkillers in their medicine cabinets with other prescription and over-the-counter drugs, where they can be accessed by anyone in your home, including children. While many may assume painkillers are safe for anyone to use since they're regulated and prescribed by doctors, using opioids without a prescription is illegal, and can result in overdose, coma, or death — especially in children and teens.
Effective ways to prevent opioid abuse in your home:
Lock up opioid medications to prevent them from being accessed by children and visitors to your home.
Properly dispose of leftover painkillers at a pharmacy or drug take-back event.
Have serious discussions with your children about the dangers of opioid use and the risk for addiction and overdose.
Ask your pharmacist to dispense your opioids in bottles that have child-resistant caps.
Don't share your opioids with anyone else — including close friends and family.
Use opioids exactly as directed — do not crush or snort pills, or take higher doses.
Ask your doctor about alternate pain treatments that carry a lower risk for abuse and overdose.
If you or your child is addicted to opioids, understand there are millions of other Americans sharing similar struggles, and that help is available in the form of opioid addiction treatment.
Get Help for Opioid Addiction Today
Opioid addiction can be safely treated using a medical detox or medication-assisted treatment. A medical detox is conducted at an inpatient treatment center, and allows patients to safely withdraw from opioids while under 24/7 medical supervision. Medication-assisted treatment can be conducted in an inpatient or outpatient setting, and involves the use of medications that relieve opioid cravings and withdrawal symptoms.
Opioid detox treatments can be tailored for each individual patient — including children. Federal restrictions prohibit most opioid detox centers from using methadone to treat patients under the age of 18. However, buprenorphine was approved in 2002 for the use of treating opioid dependence in patients aged 16 and older. Family therapy is also available at many addiction treatment centers to teach families how to cope with and recover from opioid addiction as a family unit.
Call our 24/7 confidential helpline at 800-996-6135(Who Answers?) to learn more about your options for opioid detox treatments. Our caring drug abuse counselors will discuss available opioid treatments that can help you or your child safely and successfully overcome opioid addiction.