OxyContin Makers Sued by New Jersey County for Racketeering
Camden County in New Jersey sued Purdue Pharma, the pharmaceutical company that manufactures OxyContin on Wednesday, February 21, 2018. Filers of the suit accused the company of racketeering, which is the act of planning an illegal deed with full knowledge of its illegality, usually in order to obtain money. Though a spokesperson from Purdue Pharma denies these allegations, the suit currently stands.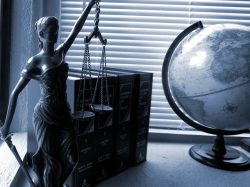 The suit states that Purdue Pharma minimized the severity of the addictive nature of OxyContin and gave doctors the impression that prescribing the drug for long periods of time would be safe and beneficial. Sadly, OxyContin, like other opioid drugs, can cause addiction when abused, and even those who take these medications for more than 7 days at a time will experience an increased risk of addiction.
While many different suits have been brought against pharmaceutical companies in the past for this same reason, the New Jersey suit claims that Purdue Pharma's actions directly led to the opioid crisis experienced currently experienced by the people in Camden County and in New Jersey.
5,187 admissions to addiction treatment centers in New Jersey in the year 2016 were for opioids not including heroin, according to the New Jersey Department of Health and Human Services. The heroin admissions have increased in the state over the past few years, another issue that is directly correlated to the prescription opioid crisis.
Is OxyContin Addictive?
Yes. As stated by the U.S. Food and Drug Administration, even those who take OxyContin exactly as prescribed are at risk for dependence, tolerance, eventual misuse, and addiction, which was not thought to be the case years ago. This is serious, as many individuals have been maintained on drugs like OxyContin for years in order to treat chronic pain issues. The longer someone stays on OxyContin or a drug like it, the more likely they are to begin to abuse it and to become addicted.
What's more, anyone who stays on OxyContin for more than three or four weeks can become dependent on the drug. This dependence can lead them to feel that they cannot live their lives without it, and they will begin to experience withdrawal symptoms if they suddenly stop taking it, such as
Flu-like symptoms like runny nose, fever, coughing, sneezing, etc.
Anxiety
Agitation
Depression
Vomiting
Diarrhea
Muscle, joint, and bone pain
OxyContin withdrawal can be extremely uncomfortable and requires treatment in a detox center or under a doctor's care. Sadly, many people try to stop using the drug on their own, which can lead to serious and even dangerous consequences.
How Can I Get Help for OxyContin Addiction?
Addiction to OxyContin requires treatment, which often begins with detox. Detox will help you put an end to your dependence on the drug and safely navigate your withdrawal symptoms before you begin rehab. This is often the best trajectory for recovery as it allows you to tackle your substance use disorder one step at a time.
If you need help for OxyContin addiction and dependence, call 866-351-3840(Who Answers?) now. Our treatment advisors are always available to help you find a safe detox program that will suit your needs and to answer any questions you may have about recovery.