Walmart Announces Plans to Restrict Opioid Prescriptions
Walmart has announced plans to restrict opioid prescriptions in an effort to reduce nationwide rates of opioid addiction, opioid overdoses, and the overprescribing of opioids by doctors. People who currently fill their opioid prescriptions at Walmart and Sam's Club pharmacies will no longer be able to take home more than a 7-day supply of pills, or obtain pills that are higher than the equivalent of 50 morphine milligrams. These changes will be rolled out within the next 60 days at all Walmart and Sam's Club pharmacies around the U.S.
Why is Walmart Limiting Opioid Prescriptions?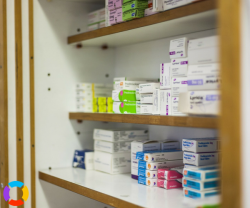 Walmart's latest announcement to limit opioid prescriptions is part of the retail giant's Opioid Stewardship Initiative, which aims to help reduce opioid addiction and overdoses. Opioid overdose deaths in the U.S. rose 30% from 2016 to 2017, and are now killing about 115 people every day.
Walmart's new policies are aligned with the CDC Guideline for Prescribing Opioids for Chronic Pain, which was released by the CDC in 2016 to help curb the overprescribing of opioids. The guideline encourages doctors to prescribe the lowest effective dose of opioids so patients can remain at a reduced risk for dependence and addiction. Using high doses of opioids for longer than a few weeks puts patients at risk for increased sensitivity to pain, addiction, and drug overdose.
What to Do if You're Dependent on Opioids
If you've been using opioids for a long time to treat chronic pain, it's possible you may be opioid-dependent, which is characterized by the onset of drug cravings and other withdrawal symptoms when stopping opioids abruptly. If Walmart's latest announcement surrounding opioid prescriptions has you worrying about how you're going to maintain your painkiller supply, it's possible you may be suffering from opioid dependence.
Opioid dependence can be safely treated at an opioid drug detox center, where doctors help you withdraw from opioids without the severe pain and discomfort normally caused by withdrawal symptoms. Many opioid detox treatments involve the use of medications like methadone and buprenorphine, which reduce withdrawal symptoms so you can experience a more comfortable recovery. After you begin opioid detox treatment, your doctor will replace the painkillers you're using with one of these medications, and help you gradually taper off opioids.
Avoid trying to quit opioids on your own at home without medical supervision, since this is dangerous and increases your risk for serious complications including dehydration, relapse, and overdose. Instead, go to a medical detox center that uses treatments and therapies designed to help you experience the safest, most comfortable recovery possible.
Where to Find Opioid Addiction Help
Finding an opioid addiction treatment center can be overwhelming if you're not sure where to start, but Detox.com can help you locate a nearby licensed and accredited treatment center. Use our directory to find nearby drug detox centers in your city, or in another state where you can recover within close proximity to your friends, relatives, and other loved ones.
Ready to begin your recovery journey? Call 800-996-6135(Who Answers?) to learn about available treatment programs for drug and alcohol addiction.