How Loretta Lynn's Granddaughter Stopped Abusing Drugs and Alcohol to See Tomorrow
---
"There was a time when I didn't want to wake up and see tomorrow. When you're hiding from God, the last thing you want to do is see the sunrise. – Tayla Lynn
How did Tayla Lynn, granddaughter of country music icon Loretta Lynn, get to this point? It was a long journey into the darkness of abusing drugs and alcohol — and into the light on the other side.
How Abuse Led to Teenage Substance Use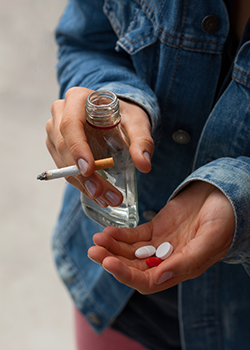 When Tayla's parents divorced, her mother married an abusive man. To cope with her home life, the young teen turned to alcohol.
Tayla shares, "The alcohol stole my integrity fast. Things that I can't imagine a 15-, 16-year-old girl doing, it just took away whatever felt like was good in me, was tainted."
She was surrounded by family members with strong Christian faith, but she says it was a struggle for her to "break free from the dark energy that was leading everything [she] was doing."
How Faith Helped to Overcome Drug and Alcohol Relapses
From alcohol use, Tayla moved on to pills, cocaine, and heroin. As a concerned grandmother, Loretta tried her best to steer Tayla in the right direction.
"The way she handled it was, I wasn't allowed to go on the road," Tayla explains. "Going on the road with her was like heaven to me, being able to be on her bus and eat dinner with her and sit with her in the back after the shows to debrief about the show. That was my favorite thing in the world. But she wouldn't allow it if I got myself in any trouble."
Still, Tayla's addictions had a stronghold. In 1997, her grandmother got her into rehab. But the treatment didn't stick. Then, in 2004, Tayla got sober.
But again, it didn't last. She got married and became a mom, and shortly after, she started abusing substances again.
"You're sitting there in the middle of this fancy neighborhood in Seattle not being faithful in your marriage and breastfeeding your baby while you're doing drugs and all of a sudden you wake up and say to yourself, 'What in the hell am I doing?!'" Tayla recalled.
After being arrested for a hit and run, Tayla found herself in rehab again. But this time, the experience had a lasting impact. After 14 years of abusing drugs and alcohol, she was finally ready for change. In rehab, she begged God for help.
I just prayed," she
recalls
. "I said, 'God, I have to be done. And I have no idea how not to crave these drugs. I don't know how to stop, but I feel like this is my last chance. Please help me. If you show up, then I'm done.' I said, 'I'm surrendering.
"I was released from that bondage right then," Tayla continues. "God just took the chains, and they were gone. Now, I still had some physical cravings for the drugs and alcohol, but God was right there, and it just felt like I let God just cover me."
Paying Homage to Her Musical Heritage
Today, Tayla strives to make her grandmother proud — personally and professionally. And her new album, Tayla Lynn Sings Loretta Lynn, does just that.
"For a long time, I tried to do something different music-wise because I believed that's what I was supposed to do," Tayla explains. "But when I let my gut start leading me, and I started trusting my intuition, that's when I knew that this was the record that I was supposed to make. It was literally the easiest, most joyful experience I've ever had."
"Not only am I supposed to make this record, I felt like I was allowed to make this record. Memaw wanted me to make this record."
Memaw's Influence
Tayla says her relationship with Loretta, her Memaw, is something beyond special.
"To this day, my grandmother and I are soulmates, and neither of us say that lightly," she explains.
"Something in our relationship was formed 25 years ago that is still light for both us. There's a tenderness and a knowing in our relationship that allows us to truly see each other, and without sobriety and God and Jesus, which is so important to both of us, that wouldn't be possible."
Tayla has been open about her journey, and Loretta shared in a social media post how proud she is of her granddaughter.
"A lot of families don't want to talk about it, but everybody I know has been impacted some way or another. This article is about my little granddaughter, Tayla. I love her. She put me through the wringer with her battle with addiction. This story is raw but it's real. I'm so proud of her sobriety. I love you, honey. I hope our story helps somebody out there."
A New Sunrise on the Horizon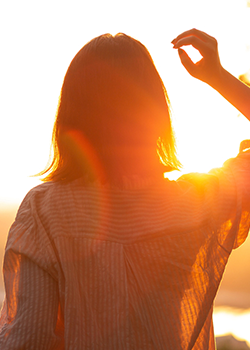 After years of abusing drugs and alcohol, Tayla is now eight years sober. She lives with her husband and children at the Loretta Lynn Ranch in Hurricane Mills, Tennessee. She describes her life today:
"To go from getting arrested in the projects and weighing 82 pounds and selling my body for drugs, to now making a record and having people respect me and to stand on the stage with my little boys in the wings watching me, is just incredible. If I wasn't sober, I wouldn't be here."
"Today I wake up before the sunrise so I can make breakfast for my babies and see the chickens on the farm and have some time with God. It's the first thing I do. I get out of bed, and I thank God for the day."
If you or someone you love is experiencing a substance use disorder, help is available. Call 800-483-2193(Who Answers?) today to speak with a treatment specialist.