Baclofen Not Effective at Treating Alcohol Addiction, Scientists Say
Baclofen, which is approved by the FDA for use in treating muscle spasms, may not be as effective at treating alcohol use disorder as previous studies have led to believe. In recent years, baclofen has been the subject of many clinical trials aimed at finding new treatments for alcohol dependence and withdrawal. But a new study suggests that baclofen is largely ineffective at treating any aspects of alcohol addiction, and may not help patients stay sober long-term.
What is Baclofen, and What Does it Do?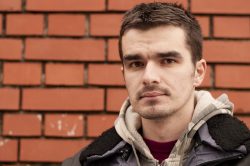 Baclofen is a muscle relaxant used to treat muscle spasms such as that caused by multiple sclerosis and spinal cord disease. Approved by the FDA in 1977, the drug works by interacting with GABA receptors to relax the skeletal muscles and reduce pain, along with seizures and related complications. Baclofen has also been found to reduce alcohol cravings and withdrawal symptoms, and improve negative mood states like depression and anxiety.
Though baclofen is a non-scheduled drug, some reports show that the drug may cause dependence when abused or misused. Baclofen does not cause cravings or feelings of euphoria, but does produce anti-anxiety and sedative effects. Quitting this drug abruptly can cause withdrawal symptoms similar to those caused by suddenly quitting benzodiazepines and alcohol, including hallucinations, insomnia, nausea, and seizures.
Using Baclofen for Alcohol Use Disorder
Baclofen is mainly excreted through the kidneys — meaning people who suffer from alcohol-induced liver disease may be able to tolerate the drug better than most other alcohol treatments. For the new study, which was published in the latest issue of Addiction, scientists at the University of Liverpool analyzed the effects of baclofen on alcohol abstinence rates, cravings, anxiety, and depression.
After comparing the effects of baclofen and placebo on test subjects diagnosed with alcohol use disorder, researchers discovered that only one in eight patients treated with baclofen could achieve abstinence with the medication. Unfortunately, this medication was not found to increase abstinent days during treatment, or reduce rates of cravings, anxiety, and depression.
Lead study author Dr. Andy Jones says this latest study reveals that baclofen is no more effective than placebo at treating alcohol addiction, and that it's still too early to suggest using the drug for addiction treatment. Researcher Dr. Abi Rose adds that many baclofen studies involve just a small number of patients that make it difficult to determine the drug's true efficacy in treating alcohol addiction.
Effective Treatments for Alcohol Addiction
Recovering from alcohol use disorder on your own is often highly dangerous and risky, since alcohol withdrawal symptoms can lead to complications like seizures, fever, and hallucinations. One of the safest ways to overcome alcohol addiction is to get help at an alcohol detox center where licensed medical staff can monitor your recovery, and give you medications that can relieve alcohol withdrawal symptoms and reduce cravings.
An alcohol detox often takes between one and two weeks, depending on how long you've been drinking, the amount you usually drink, and other health factors that may affect your recovery, such as a history of heart problems or mental illness. Look for an alcohol detox center that offers a medical detox or medically assisted detox, since these detox programs allow you to recover while surrounded by medical staff who can intervene at any time to reduce complications and make you more comfortable. Alcohol detox is normally combined with therapy and support groups that teach you how to overcome triggers and rebuild your life after addiction.
If you or someone you love needs help fighting alcohol addiction, call our 24/7 confidential helpline at 800-483-2193(Who Answers?) to find a nearby alcohol detox center. Our caring drug abuse counselors will answer all your questions about treatment, and provide you with all the resources you need to become healthier, happier, and addiction-free.