Alcohol Use Disorder Identified as Important Preventable Risk Factor for Dementia
Heavy alcohol use has long been known to have a negative impact on overall brain health. But a new study reveals alcohol may be the top preventable risk factor for dementia and Alzheimer's disease. Alzheimer's disease affects 5.5 million Americans, and costs the U.S. about $259 billion per year — more than the cost of cancer and heart disease combined.
The Link Between Heavy Alcohol Use and Dementia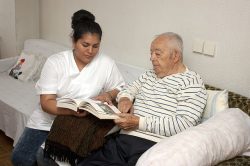 For the most recent alcohol study published in Lancet, researchers reviewed an anonymous database of over 30 million hospital patients discharged between 2008 and 2013 — one million of whom were newly diagnosed with dementia during that time. Researchers discovered that heavy alcohol use was a major risk factor for every type of dementia caught before the age of 65. In fact, 57% of patients diagnosed with early onset dementia were either diagnosed with alcohol use disorder at the same time, or showed signs of alcohol-induced brain damage.
In conclusion, it was found that people who drank heavily or who suffered from alcohol use disorder were more than three times likely to develop dementia before the age of 65, or over twice as likely to develop forms of dementia like Alzheimer's not usually associated with alcohol. The study authors hypothesize that heavy alcohol use tops any other preventable risk factor for dementia, including smoking, high blood pressure, and depression.
Study co-author Dr. Jürgen Rehm says he hopes these latest findings motivate doctors and policymakers to implement smart changes that can reduce the risk for dementia, Alzheimer's disease, and all alcohol-related mortality worldwide. Policies such as bans on alcohol advertising and increased alcohol taxes could help reduce heavy alcohol consumption, while connecting heavy alcohol users with addiction treatment can reduce the risk for dementia and early death.
What Are Other Serious Long-Term Effects of Alcohol Addiction?
In addition to increasing the risk for dementia, heavy alcohol use increases your risk for mental health disorders like depression and bipolar disorder. Just like with any other drug or substance, long-term alcohol abuse can alter brain structure and brain chemistry in ways that make you more susceptible to mental illness and suicidal ideation.
Heavy alcohol use also puts undue stress on major organs including your heart, liver, and pancreas to increase the risk for organ failure, organ disease, and cancer. Those who suffer from alcohol addiction are often at higher risk for stroke, heart attack, fatty liver disease, and cirrhosis. Heavy drinking also impairs your immune system to make you more susceptible to illness and disease like influenza, pneumonia, and tuberculosis.
Aside from causing serious long-term health problems, heavy drinking can also lead to problems surrounding physical dependence and addiction. Those who become dependent on alcohol are recommended to detox at a professional treatment center to lower the risk for complications that commonly lead to death.
Safe, Effective Treatments for Alcohol Use Disorder
Getting help at a professional alcohol detox center helps you achieve sobriety with a lowered risk for complications, and without distractions and access to drugs, alcohol, and negative influences. Heavy drinkers who decide to stop drinking on their own are often at high risk for a severe form of alcohol withdrawal called delirium tremens, which includes symptoms of body tremors, severe confusion, heavy sweating, and seizures. But an alcohol detox center can guide you or your loved one safely through withdrawal while under constant medical supervision to lower the risk for these types of complications.
A professional alcohol detox usually takes anywhere between seven and 10 days, though 90-day treatment programs are recommended to help patients identify and overcome the root cause of their addiction. An alcohol detox may involve the use of medications that relieve your symptoms so you can recover more comfortably from addiction with less pain and discomfort. Some medications like disulfiram can even help you stay sober long-term by causing adverse effects when used with alcohol.
Call our 24/7 confidential helpline at 866-351-3840(Who Answers?) to find an alcohol detox center near you. We'll perform a free insurance verification check, and discuss all available treatment options so you or your loved one can successfully fight addiction.