Georgia Lawmakers Fund, Cut Treatment for Addiction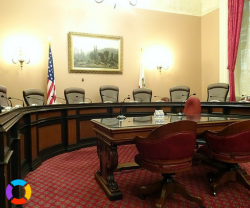 Georgia lawmakers in the state senate released their budget for 2019 on Wednesday, March 21, 2018. In this new budget, lawmakers set aside $4 million to fund a grant program for recovery centers. These facilities are helpful to those who are in recovery and are working toward creating a safe, stable life for themselves after treatment. Lawmakers also delegated $3.6 million for a Georgia Bureau of Investigation task force, which would allow the GBI to hire around 15 agents as well as a scientist and a supervisor who are all focused on substance abuse.
Sadly, the budget did not allow room for increased funding for treatment services for adult addicts. This was cut previously as the result of economic issues in the state, and the funding has not since been restored. Georgia state senator Renee Unterman stated that she and other lawmakers are counting on Congress to help provide the funding necessary at the federal level in order for Georgia and other states to battle the opioid crisis.
What Are Recovery Programs?
There are many different options a person can choose for a recovery program after treatment has ended. Sadly, though, professional recovery centers are not as abundant as options like 12-step groups, holistic methods, and other, non-evidence-based programs. As such, adding more recovery programs like these to the state of Georgia could be extremely helpful to recovering individuals.
These programs might include sober houses, halfway houses, or simply centers where people can get professional help when necessary.
Recovering addicts may visit these facilities in order to speak with a doctor, receive medication, get tested for HIV, or receive a number of other treatment options.
Recovery centers help those living in recovery stay sober and avoid relapse as well as continue feeling strong in their recoveries.
However, one cannot gain everything from a recovery center, and treatment facilities must also exist for addicts to be able to recover.
Why Is Addiction Treatment Necessary?
Addiction treatment is necessary for many reasons.
Detox, which is part of treatment, helps patients put an end to their drug abuse and navigate withdrawal safely. Still, it is not a replacement for rehab or addiction treatment (National Institute on Drug Abuse).
Those who try to recover from substance use disorders on their own often have a harder time staying sober. Rehab centers offer patients a number of treatments as well as the ability to learn the skills that will help them avoid relapse.
According to the NIDA, rehab is effective in helping patients

Stay sober
Avoid or minimize criminal activity
Live healthier, happier lives
Increase their productivity at work and at home
The proper treatment for addiction will always be necessary before recovery centers or any other type of aftercare program will be able to help. It is important to remember this, and if you are suffering from an addiction, get yourself into treatment as soon as possible.
Not Sure How to Get the Help You Need?
We can offer you a free insurance check to help you find detox and rehab facilities that will accept your plan and provide you with the best care possible. Just call 866-351-3840(Who Answers?) now.