Participating in Dry January? How to Detox Safely from Alcohol Use Disorder
As a way to recover from drinking over the holiday season, many Americans are starting their New Year by participating in a public health campaign called Dry January. For light and moderate drinkers, Dry January is often approached as a "reset" that helps them save money, lose weight, and improve their overall health. For heavy drinkers, Dry January can be an ideal time to overcome alcohol dependence, and get back on track with sobriety.
Quitting alcohol is one of the smartest decisions you can make for your health. But detoxing from alcohol cold turkey comes with many risks if you suffer from alcohol use disorder.
Are you participating in Dry January to become sober this year? Here's what you can do to overcome alcohol dependence safely and with fewer risks and complications.
What is Dry January?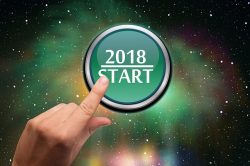 Dry January was created in 2013 by a group of 17,000 U.K. citizens who vowed to quit drinking that month. The campaign was registered as a trademark in 2014, and is now widely practiced by other countries including the U.S. and Finland. A 2014 study conducted by the University of Sussex found that 72% of participants who practiced Dry January were able to abstain or significantly reduce their alcohol consumption six months following the New Year.
In the U.S., roughly 15.1 million adults suffer from alcohol use disorder, but only 6.7% receive treatment. Alcohol is the third leading preventable cause of death in the U.S., and is linked to an estimated 88,000 deaths every year. But those who struggle with alcohol use disorder and decide to get help as part of Dry January can significantly lower their risk for health problems including liver disease and cancer, and improve their overall quality of life.
The Dangers of Quitting Alcohol Cold Turkey
Quitting alcohol cold turkey is risky and dangerous, and can cause a number of serious complications. Those who withdraw from alcohol at home without medical care are often putting themselves at great risk for dehydration, malnutrition, and heart attacks. For some, alcohol withdrawal symptoms can be severe and life-threatening, and lead to seizures, relapse, and death.
Delirium tremens is a severe form of alcohol withdrawal that can occur in those struggling with alcohol dependency, and is most common in those who have been abusing alcohol for more than 10 years. Symptoms of delirium tremens can begin as soon as 48 hours after the last drink, and include confusion, tremors, seizures, and hallucinations. Fortunately, delirium tremens and other alcohol withdrawal symptoms can be minimized and safely treated at an alcohol detox center.
Getting Professional Help for Alcohol Use Disorder
If you or a loved one plans on quitting alcohol as part of Dry January, get help at an alcohol detox center to lower your risk for complications, and to improve your odds of staying sober long-term. An alcohol detox can help you overcome alcohol dependency while being attended to by caring, experienced nurses and doctors who monitor your vitals, and prevent complications before they arise. Some alcohol detox treatments even include the use of medications that can reduce the severity of withdrawal symptoms to make your recovery from alcohol use disorder more comfortable.
Nobody deserves to overcome alcohol dependence on their own without help — including you. For help with finding an alcohol treatment center, call our 24/7 confidential helpline at 866-351-3840(Who Answers?) to speak with an experienced drug abuse counselor. We'll help you find a nearby alcohol detox center ready to guide you along the path to lifelong sobriety.