Events are Taking Place Nationwide in Recognition of International Overdose Awareness Day
Who: Friends, family members and community members impacted by drug overdose.
What: Overdose Awareness
Where: Nationwide
When: August 31, 2018
Why: Drug addiction impacts the lives of one in three people throughout the world. Overdoses impact those from every walk of life including the rich, poor, young and old. International Overdose Awareness Day will observe the lives of the more than 100 people per day that die from drug overdose while also offering widespread overdose prevention efforts to save lives.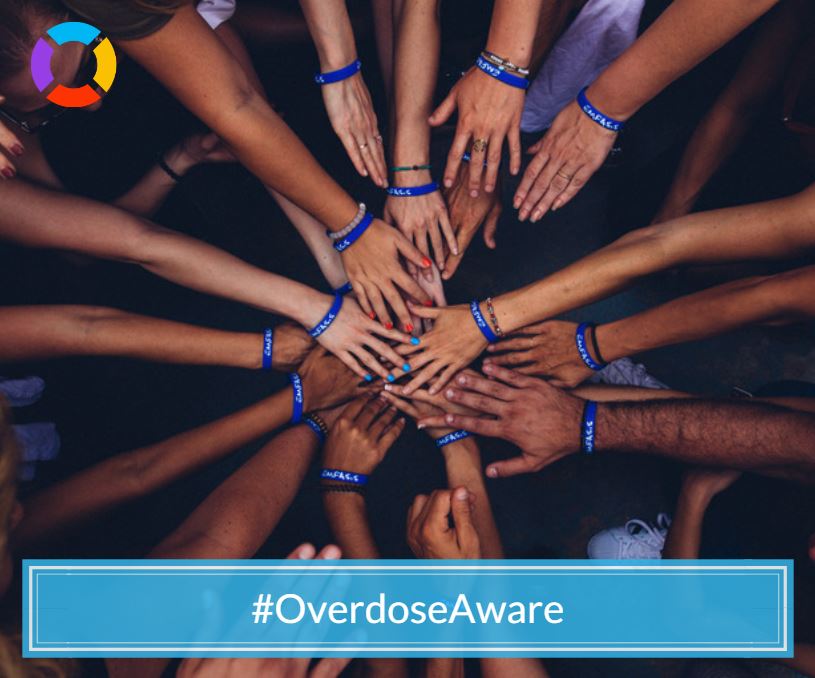 International Overdose Awareness Day is a reminder for many that drug overdose has spiraled out of control both in the United States and beyond. For those who have lost a loved one to overdose, this day may be a painful reminder that the overdose crisis has gone too far. For those who have been saved from the throes of overdose by a first responder or a member of the community, this day is a day of celebration. A day to remember that life, no matter how fragile, is precious in every state.
Detox.com is taking a stance this year. For International Overdose Awareness Day we will put those individuals and families that are directly impacted by overdose at the heart of our awareness initiatives. We realize that to END OVERDOSE begins with influencing the individuals, families, loved ones and communities that are deeply impacted by drug addiction.
Increasing Awareness
How would YOU respond to an overdose if you faced the situation head on? Do you know what to do? Do you know HOW to react?
Most people don't!
Despite the dangers of overdose that are pretty widely accepted throughout the country, most people do not know what to do IF they see someone overdosing. At this time, campaigns are not generally focused on HOW to HELP someone that is overdosing.
We see campaigns about getting treatment, stopping drug use, preventing overdose–but nothing about HELPING the immediate problem. Studies have proven that lack of understanding or awareness as to HOW to help someone that is overdosing play a critical role in the number of overdose deaths that occur each year.
So let's fix that! Let's start making people more aware of overdose. Let's start TEACHING people HOW to HELP those who are at risk of overdose. Let's STOP OVERDOSE DEATHS by HELPING PEOPLE.
Detox.com will launch several initiatives over the coming weeks to help increase awareness and teach people how to help if an overdose is occurring. We'll connect our audience with the tools necessary to fuel HEALING response to overdose and greatly reduce the risk of death in our communities.
Improving Access to Treatment
Despite growing access to health insurance and affordable drug addiction treatment options, many still don't know where to turn for help. If we ever want to STOP overdoses completely we have to STOP addiction and that requires treatment.
Detox.com will improve access to treatment by launching a campaign to guide users through the process of finding and choosing local treatment that is right for them. Through education, screening, and support we'll guide the way to recovery.
Removing Barriers, Saving Lives
If you have ever personally dealt with addiction, you likely know the barriers that come as a result. People are afraid to discuss addiction and the subsequent consequences that arise as a result of being addicted to drugs or alcohol. Further, there are barriers to entering treatment if you don't have money or great health insurance.
Through our improving access to treatment campaign, we aim to reduce the barriers that prevent individuals and families from getting the help and support they need for recovery. Our goal is to SAVE LIVES. Stay tuned for details on how we will break down the barriers preventing people in our community from getting sober.
Know someone that could benefit from addiction treatment services? Call 800-996-6135(Who Answers?) today.