Counties in South Jersey Hold Meetings on Opioid Epidemic
Cape Mary, Atlantic, and Ocean counties are pleased to hold a series of panels, town hall meetings, and other events in order to bring more awareness to the state's opioid crisis and to help more people learn the ways in which they can seek the care they need for their addictions. Events will be held in April and May of 2018, and they will focus both on helping people understand the epidemic as well as on how we may be able to solve it.
On April 11, 2018, Stockton University will be holding a panel event that will focus on how the Galloway Township community can deal with the opioid epidemic. The event is set to last from 3:30 to 5 PM, and all individuals are welcome to attend. It will take place at the Alton Auditorium on Vera King Farris Drive.
Another event will include the Knock Out Opioid Abuse Town Hall meeting on April 19, which will take place at the Dennis Township Senior Center on April 19, 2018. Finally, another town hall meeting will take place on May 17 in Ocean County at the Calvary Baptist Church.
The Opioid Crisis and New Jersey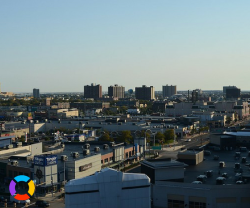 New Jersey is one of the states that has been the most highly affected by the opioid crisis. According to the Centers for Disease Control and Prevention, the number of drug overdose deaths in the state increased by 16.4 percent between 2014 and 2015. Sadly, these numbers only increased more between 2015 and 2016, by a whopping 42.3 percent.
The opioid crisis is certainly to blame for this large increase, as well as the problem of frequent fentanyl abuse. Fentanyl is a drug that is almost 100 times more potent than morphine as is currently being manufactured and sold on the street in record numbers, which is causing a rash of overdoses in states like New Jersey. In 2013, state officials saw between 0 and 50 fentanyl encounters, while in 2015, these numbers increased to over 500.
Getting Help for Opioid Addiction
It is possible to put an opioid addiction behind you and to stop abusing these dangerous drugs. First, you should seek out detox treatment. These programs offer medications as well as behavioral therapies to help treat opioid dependence and manage withdrawal symptoms. According to the National Library of Medicine, those who do not seek the proper care for opioid withdrawal can often relapse, which is the most likely time for a deadly overdose to occur.
Detox provides patients with the foundation for recovery, allowing them to put an end to their dependence on the drug and stop using. However, rehab treatment is necessary for after this program ends so the patient can learn to live in recovery and take on better coping skills. Finally, aftercare rounds out treatment and allows the individual to receive continuous access to care that will be necessary for a life of recovery. As a result, sometimes treatment can last years, but it is the best way to ensure that you avoid returning to opioid abuse.
Where Can I Find Help?
Call 800-483-2193(Who Answers?) now to speak with a treatment advisor and find the best, safest rehab and detox centers near you.