Students in Ohio Not Receiving Enough Drug Education
Although drug education is one of the most important aspects associated with drug prevention, especially in young people, the Dayton Daily News posted on March 12, 2018 that students were not getting the level of comprehensive education recommended by groups like the Ohio Department of Education. As such, there is much to be concerned about when it comes to this issue.
Part of the problem is that Ohio's government expects a higher standard than Ohio schools are actually meeting. Governor John Kasich has recommended through his Opiate Action Team that students should receive formal drug education at every grade level starting from kindergarten, and in 2014, the Ohio House of Representatives passed Bill 367, which states that every school district must include prescription opioid abuse education and prevention as part of its health-related curriculum.
It seems that these standards are not being met, however, in Ohio schools where 7 of the 13 schools surveyed by Dayton Daily News stated that they did not offer drug education until sixth grade. Only 2 schools that responded actually stated that they offer students K-12 drug education.
Does Drug Education Really Work to Prevent Teens from Using?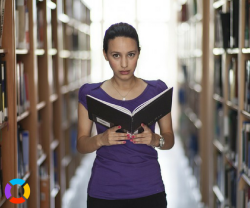 Yes. As stated by the National Institute on Drug Abuse, drug education is based on scientific findings. Scientists work on creating these programs so that they have scientific merit and are based in real research. Instead of the old-fashioned concepts of "Just say no," our drug education programs now encompass the many important aspects of drug education, which allows young people to understand why drugs work the way they do and why prevention is so much safer and better than treatment.
Recognizing Addiction in a Teen
Young people are truly susceptible to addiction, partially because their brains simply haven't finished developing yet. This is part of the problem with treating these individuals, as the use of drugs at an early age can drastically change the way the brain works. However, drug addiction in teens can be treated safely and effectively.
If you are worried someone you love is addicted to drugs, here are a few signs often associated with drug abuse and addiction in teens.
Confusion
Not taking care of oneself (not eating, participating in personal hygiene, etc.)
No longer caring about one's appearance
Violent behavior
Changes in sleeping/eating habits
Hostility toward those who bring up their substance abuse (National Library of Medicine)
Making excuses in order to keep using drugs
Inability to control their drug abuse
Acting secretively
Doing poorly in school (bad grades, getting into fights, trouble with teachers, etc.)
Spending time with an all-new friend group
Spending lots of time alone
Many of these signs are strong indicators that a teenager has started abusing drugs and has taken this abuse to dangerous levels. If you are concerned that a friend, a child, or another loved one is using drugs, the sooner you get them help, the better.
Let Us Help You Today
Call 800-483-2193(Who Answers?) and find treatment centers near you where your loved one can safely recover from substance abuse and addiction.