Cherokee County Bust on Prescription Pill Sellers Successful
On Wednesday, March 7, 2018, a successful drug bust occurred at the Compass Self Storage facility in Cherokee County, Georgia. Four individuals were arrested, and authorities were able to stop almost 1,000 prescription pills from being sold on the street.
Officers arrived at the scene and found 895 prescription pills as well as marijuana smoke smell coming from the storage unit. The pills obtained included generic oxycodone, methamphetamine, carisoprodol, alprazolam and the brand name drug Percocet, which contains oxycodone and acetaminophen. There were a number of other types of pain and stimulant pills, as well as 4.3 grams of meth and 55.2 grams of marijuana. Officers also found guns at the scene.
The drugs confiscated were valued at almost $12,000, according to police. Two of the individuals arrested in the bust are facing seven counts of possession and intent to distribute a controlled substance as well as possession and intent to distribute marijuana and meth. The other two individuals face two counts of possession of controlled substances and possession of a firearm, possession with intent to distribute, and possession of marijuana at less than one ounce, respectively.
Prescription Pain Medications and Heroin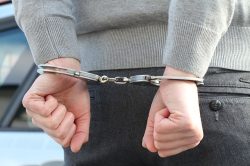 The illegal buying and selling of opioid drugs and other prescription drugs is, unfortunately, not new, but it is getting worse. Many people start out taking these drugs as prescribed by a doctor and become dependent on them, which leads them to want more. This can turn into abuse if the individual, instead of seeking help from their doctor, begins to purchase these drugs illegally. Also, some individuals start using opioids illicitly without ever taking them via prescription, as they cause a euphoric high when taken in large doses.
Sadly, this type of abuse has led to many other problems in the United States and specifically in Georgia. Many individuals have become tolerant to the effects of prescription pills and are looking for stronger highs. This has led to an increase in heroin abuse, which in turn, increases the number of overdoses.
Georgia saw a 10.5 percent increase in the number of natural and synthetic opioid overdose deaths between 2014 and 2015, according to the Centers for Disease Control and Prevention.
In the same time frame, the state saw a 37.5 percent increase in the number of heroin-related overdose deaths.
Prescription pill abuse can easily lead to more dangerous types of drug abuse. However, it is important to remember that a person can still overdose on a number of prescription medications, such as opioids, stimulants, and CNS depressants. These overdoses can also become deadly.
Avoiding Prescription Drug Abuse
Make sure you always take your medication exactly as prescribed, and especially in the case of opioid drugs, it is best not to take them for more than 7 days at a time. If you are very concerned, consider asking your doctor if there is an alternative to using these drugs.
You Can Get Help
If you are struggling with addiction, now is the time to seek help. Call 800-483-2193(Who Answers?) to find safe detox and rehab centers near you.