FHP Troopers Will Now Carry Narcan
As of January 2018, all Florida Highway Patrol troopers will begin carrying Narcan, the brand name medication containing naloxone. Naloxone is an opioid antagonist that can be used to help someone quickly recover from the effects of an opioid overdose. This drug is lifesaving, and now that it is being carried by even more individuals working in an official capacity, this could help to minimize the current number of opioid overdoses in the state.
Certain counties, including Broward, St. Lucie, Martin, Indian River, and Palm Beach, have equipped their troopers with the drug already because they have been seeing large numbers of opioid-related deaths. In time, other troopers working in Florida counties will likely begin to receive their Narcan injection devices.
What Is Narcan and How Does It Work?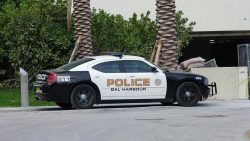 Narcan is a medication that actually reverses the effects of an opioid overdose in just a few seconds. This drug, according to the National Library of Medicine, works by blocking the effects of opioids from getting to the opioid receptors in the brain. When this occurs, the individual will immediately be able to breathe normally and whatever issues were caused by the opioid drug will be ended. However, it can hurt to experience a Narcan injection because the pain-relieving effects of the opioids will stop as well. However, this is a small price to pay for recovery from this incredibly deadly syndrome.
Narcan injection devices are being used by more and more professionals and officers, and if you have someone in your life who abuses opioids, it can be safer to have one around. Here are the instructions for administering a Narcan injection.
Check for the symptoms of an opioid overdose, including

Extreme tiredness
Confusion
Unconsciousness/coma
Shallow or no breathing
Small, pinpoint pupils
Bluish lips, hands, fingernails, etc.

Take the Narcan injection device and inject the drug under the skin of the individual's thigh. The drug can be injected through the individual's clothes if necessary.
Once you have injected Narcan, immediately call 911. Wait with the individual until the ambulance comes.
You may need to inject more Narcan into the individual if you are waiting longer than 2-3 minutes. Use another injection device at this time if you see symptoms of an overdose beginning to return.
The Opioid Overdose Epidemic in Florida
The number of opioid overdoses in Florida has risen dramatically in recent years, similar to the numbers in other states. With the rise in fentanyl and heroin abuse, the numbers are continuing to increase because more and more people are abusing dangerous, highly potent opioids.
The Florida government is working on a number of solutions to this problem, one of which is to arm its service people with Narcan and to make this overdose-reversing drug more accessible to regular individuals, perhaps with friends and loved ones with addictions to these drugs.
Get Help Today
We are available 24/7 to take your call and help you find safe, effective drug treatment in the form of detox and rehab. Call 866-351-3840(Who Answers?) now.