New CareZone Mobile Clinic Hits the Road
The Kraft Center for Community Health at Massachusetts General Hospital has promised to help make treatment accessible to all individuals throughout the state, including treatment and rehabilitation for substance use disorders. As part of this commitment, they launched CareZone, a clinic that will come to the residents of particularly vulnerable Massachusetts cities (especially certain Boston neighborhoods) and provide help to those struggling with opioid addictions. CareZone started its treatment run on January 9, 2018.
A number of collaborators are working together on this project, including Ford Motor Company, the GE Foundation, Boston Health Care for the Homeless Program, and AHOPE of the Boston Public Health Commission, a needle exchange and harm reduction program.
"We're trying to build relationships with a group of people who are really not accessing care in traditional ways [like] in brick-and-mortar health care programs or addiction programs," said Jessie Gaeta, MD, the CareZone medical director and chief medical officer of the Boston Health Care for the Homeless Program.
Massachusetts and Opioid Addiction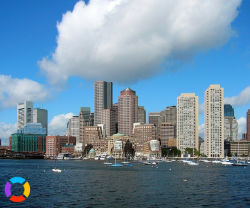 The opioid addiction problem is severe all over the country, but Massachusetts may have some of the worst statistics when it comes to this dangerous and continually spreading epidemic. According to the Center for Disease Control and Prevention, drug overdose deaths increased in the state by 35.3 percent between 2014 and 2015. Sadly, the state saw another 28.4 percent increase between 2015 and 2016. New data also suggests that around a quarter of the population in The Bay State know someone who died of an opioid overdose.
Individuals in rural and urban areas are both being hit hard by the crisis, and unfortunately, many people are suffering without the help of a nearby treatment facility. This is why programs like CareZone are so essential for those who, otherwise, may not be able to get the help they need in order to recover.
How Do I Find Treatment for My Opioid Addiction?
The first thing you must remember about getting help for an opioid addiction is not to wait until things get worse. The sooner you seek help, the easier it will be for you to recover and the less likely it is that you will experience a severe or even a potentially irrevocable side effect of opioid abuse.
First, consider what you will need from your treatment program, including anything you will require to be able to recover safely. In addition, you may also need certain options from your treatment center that will not be specifically related to your addiction but are still necessary. These can include certain types of meals, translation services, or other options (National Institute on Drug Abuse).
Next, make a budget and gather your insurance information. It will make your recovery much easier if you do not try to overextend the amount you can pay for treatment.
Once you have all your information, call us any time, day or night, and we will help you find treatment centers that will suit your needs.
It's that simple. You can also ask any questions you may have about addiction, opioid abuse, recovery, and treatment. Just call 866-351-3840(Who Answers?) today to be connected with an advisor and to begin your journey toward recovery.