New Detox Center Seeks State Licensing
In Sandusky, Ohio, the Erie County Health Department is applying for a license for its new detox center. This is a necessary step that will allow the center to receive enough revenue to both help people and stay open.
The center offers 16 beds for those who are currently going through detox. It opened its doors in early 2018, but it had to be in operation for at least 60 days before its health department could seek a state license. The health department put in their application on Wednesday, March 7, 2018.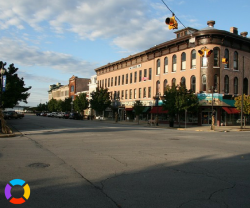 The licensing is necessary because without it, detox centers like this one cannot bill insurance companies for treatment. Currently, the facility is "not billing anybody," as stated by Pete Schade, the county health commissioner. That means the facility itself isn't actually getting enough revenue in order to cover its costs and it cannot fill the full amount of beds it offers. Still, they have yet to turn away any prospective patients, except for one who was found to be pregnant and therefore required treatment at a different type of facility.
"I'm not looking to make money," said Schade. "I want to pay the people I've got in here. I want to be revenue neutral."
So far, the facility has treated 71 people, including 49 men and 22 women, and 26 of these have successfully completed detox.
Is Inpatient Detox Right for Me?
Not everyone requires inpatient detox, but it could be a helpful choice for your recovery. For example, those who will benefit most from inpatient detox include those who
Suffer from multiple addictions
Suffer from severe dependencies/withdrawal symptoms
Suffer from dual diagnosis
Are living in a place that is not conducive to recovery
Do not have a strong support system of friends and family members who can watch them while they are not in treatment
If any of these aspects are true of your situation, inpatient detox could be effective—and even necessary—for your safe recovery.
Is It Necessary to Stay in Detox Treatment for Its Full Duration?
Yes. Treatment needs to last for its full duration in order for patients to benefit from it. Otherwise, it can be very difficult to recover.
People who don't finish their full duration of treatment often will not know that their recoveries are likely to get harder. They may not even be prepared for the eventuality of relapse if it does occur.
Those who seek detox treatment but do not finish it are less likely to go into rehab. According to the National Institute on Drug Abuse, detox, while effective, is not a treatment on its own for addiction and requires further care afterwards in the form of rehab.
Finally, those who do not stay in treatment long enough are not usually able to reap its full benefits (NIDA). This means they will be more likely to relapse.
Get Help Now Finding Detox Treatment
We are available to help you find safe detox and rehab centers near you. Just call 800-483-2193(Who Answers?) today. A better life is waiting for you.