Standup Comics Stand Up for Treatment
An innovative and exciting comedy show is scheduled for Saturday, March 24, 2018 in Watertown, Massachusetts. Comics for Recovery, A Night of Comedy, is all about making people laugh, but it's also about helping individuals in the Watertown area get care, as proceeds from the event will go to Right Turn, an addiction treatment center based in the town. The show will feature ten different comedians, some of whom are nationally recognized, like Jack Lynch.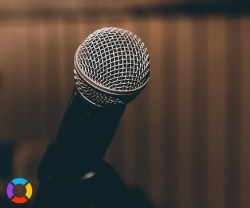 The show will take place at Right Turn, which is located at 440 Arsenal Street. Attendees are suggested to donate at least $10 in order to see the show and help the individuals in treatment.
Woody Giessman, the founder of the treatment center, stated that he was "honored" to receive the proceeds from the show. "Creative and expressive therapy is such an integral and innova[tive] part of our programming…. so this type of event really speaks to our mission."
Is Holistic Treatment Beneficial?
Many detox and rehab facilities across the country offer holistic care as an option for recovery. This can include a number of treatment options that do not fit into the tidy box of evidence-based treatment like
Acupuncture
Pet therapy
Art therapy
Performance therapy
Biofeedback therapy
Hypnosis
Journaling
Gardening
Herbal therapy
Music therapy
Yoga
Tai chi
Meditation
Massage therapy
Aromatherapy
Spiritual growth and development
And many others…
While these treatment programs should not be used to replace traditional methods like medication, behavioral therapy, and aftercare, patients in detox and rehab often gravitate toward them because they offer an additional element to recovery. Also, these programs can be highly personalized to each individual's needs. According to a 2003 study published in the Journal of Psychoactive Drugs, holistic treatment can help boost a person's self-confidence, which is extremely helpful to recovery.
Finally, holistic treatments can be used to help those who are not making much progress initially with talk therapy or other evidence-based practices. Programs like performance therapy or art therapy can open patients up so they can better communicate with their caregivers and begin to feel more comfortable with traditional programs.
How Do I Know If a Holistic Program Will Benefit Me?
The best way to determine if a program will help you is to try it out and see if you feel comfortable as well as if it provides you with a different option for recovery. Many people enjoy yoga, meditation, and other types of similar programs while some have trouble tapping into the concept of mindfulness. On the other hand, these individuals might have an easier time journaling their thoughts and feelings. The best way to determine if a holistic treatment is right for you is simply to try it out.
Getting Help for Substance Abuse and Addiction
Are you or is someone you love struggling with substance abuse without knowing where to turn? There are a number of local detox and rehab programs near you where you can get the help that will allow you to recover safely. Call 866-351-3840(Who Answers?) now, and take the first step on your journey to a better life.