U.S. Surgeon General Urges All Americans to Start Carrying Naloxone
U.S. Surgeon General Jerome Adams has issued a formal statement urging Americans around the country to obtain naloxone — a drug that temporarily reverses the effects of an opioid overdose. Naloxone revives opioid overdose victims to give these individuals another chance to become sober and stop using opioids. Opioid addiction affects roughly 2.1 million Americans, and continues contributing to the country's overdose death toll at a rate of 115 Americans per day.
Where Can You Find Naloxone?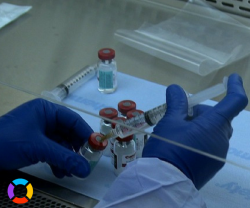 Naloxone is commonly sold under the brand name Narcan, and can be obtained without a prescription in most states at pharmacies and through community-based health programs. The overdose antidote is covered by most health insurers, and may be available for free or at a low cost through some public health programs. The injectable form of naloxone costs roughly $40 per dose, while two nasal-spray doses may cost up to $150.
Naloxone is safe and easy to use, and is becoming more widely available across the U.S. as states work on increasing access to this life-saving drug. In his formal statement, Surgeon General Adams says research reveals that rates of opioid overdose deaths are lower in communities that make naloxone available, and that provide overdose education to local community members.
Many states have Good Samaritan laws in place to protect people who use naloxone to help opioid overdose victims, or who call emergency services for help during an overdose. Naloxone is already commonly used by first responders including emergency medical teams, police officers, and firefighters. Surgeon General Adams says 77% of opioid overdose deaths take place outside of a medical setting, and that more than half take place at home, which is why putting naloxone in the hands of more Americans is key to fighting the opioid epidemic.
Who is at Risk for an Opioid Overdose?
Anyone who uses opioids is at risk for an opioid overdose, though some people may be at higher risk for an overdose based on certain criteria, such as those who use opioids and have a family history of addiction.
Criteria that can heighten the risk for an opioid overdose:
Misusing prescription opioids such as oxycodone and hydrocodone.
Using heroin, counterfeit painkillers, or illicit synthetic opioids like fentanyl, carfentanil, and U-44770.
Suffering from opioid addiction or opioid use disorder.
Being in recovery from opioid addiction and not using opioid replacement therapy involving methadone, buprenorphine, or naltrexone.
Being recently discharged from the hospital following an opioid overdose.
Being recently released from jail or prison, and having a history of opioid abuse and addiction.
Using opioids long-term to manage and treat chronic pain.
Using opioids in combination with alcohol or sedatives like benzodiazepines and barbiturates.
The CDC also has guidelines in place urging healthcare providers to offer naloxone to people who meet any of the above risk factors for opioid overdose. Recent evidence suggests that drug users who witness overdoses and who use drugs in public places may also be ideal candidates to carry naloxone to revive drug-using peers who overdose.
Getting Help for Opioid Addiction
Opioid dependence and addiction can be extremely dangerous, and significantly heightens the risk for an overdose. The most effective way to avoid an opioid overdose is to stop using opioids and overcome dependence using an opioid detox. A professional opioid detox can help you or a loved one safely withdraw from opioids with reduced side effects and symptoms, and a lower risk for complications.
Use our drug detox center directory to find the nearest opioid detox center, or call our 24/7 confidential helpline at 866-351-3840(Who Answers?) to discuss your treatment options with an addiction counselor. Detox.com will help you locate treatment centers ready to help you become healthier, sober, and addiction-free.