Addicted Women Receive Contraceptives, Reproductive Health Education in Columbus
A clinic in Columbus, OH is currently offering female patients seeking help for substance abuse and addiction the option to minimize their chances of becoming pregnant in order to avoid further cases of neonatal abstinence syndrome, foster children with addicted parents, and women struggling with recovery and pregnancy.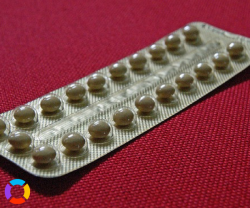 This option will actually make it much easier for women who are attempting to recover from substance abuse and addiction. One of the most difficult things that could occur for someone at this transitional, fragile point in their life is to get pregnant. As a means of preventing pregnancy, women at the CompDrug facility in Columbus are provided with reproductive counseling sessions, contraceptive guidance sessions, and long acting reversible contraception options. These contraceptives can be inserted on the same day as the patient arrives at the facility.
Of course, women who visit the facility will be able to have children later on in life if they choose to, once their substance abuse issues have become easier to manage and they have been in recovery for a considerable amount of time. This clinic is simply offering the options that will help avoid more issues for the patient as well as more children born into the cycle of abuse.
What Are the Needs of Pregnant Women in Addiction Treatment?
According to the National Institute on Drug Abuse, pregnant women require different options for treatment that will take their specific needs into account. First of all, these individuals require treatments that are safe and effective for both them and the babies they carry, which poses more of a challenge for doctors. Treatment must be looked at from all angles, and doctors must make sure the patient is safe and pregnancy is kept viable.
In addition, pregnant women can take certain medications, such as methadone or buprenorphine, to treat their opioid cravings and to avoid withdrawal symptoms, but these medications can also cause their children to experience neonatal withdrawal syndrome when they are born, a syndrome that causes
Excessive sucking
High-pitched crying
Mottling
Fever
Sweating
Irritability
Feeding issues
Fast heart beat
Seizures
This is a serious medical issue that can cause the child to require hospitalization for the first few days (or even weeks) of its life.
Obviously, addiction can still be treated in pregnant individuals, but it is much harder on the patient and on the baby. As such, preventing pregnancy in recovering patients with the use of contraceptives, reproductive planning, and sexual health knowledge can really benefit those who hope to recover and transition easier into a life without substance abuse.
I'm Addicted and I Need Help. What Should I Do?
Whether you are a man or a woman, young or old, pregnant or not, you must seek a safe treatment program in order to recover from substance abuse and addiction. There are many different facilities in Ohio that can help you put an end to your drug use and begin a safe recovery.
Call 866-351-3840(Who Answers?) now to speak with a treatment advisor. We will help you find the detox and rehab programs that will best suit your recovery.