Brooklyn DA Promises to Treat Addicts Rather than Jail Them
Eric Gonzalez, Brooklyn's District Attorney, is looking at addiction in a new way and hoping to be able to make real changes in the drug abuse crisis, not only in his district but in the entire country. Instead of prosecuting individuals who are arrested for having small amounts of drugs on their person, Gonzalez's new plan will allow these individuals the option to seek help.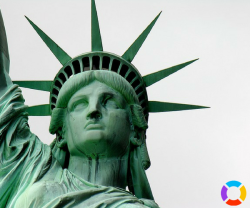 "We all understand we cannot arrest and jail our way to safety," Gonzalez said. This was just after he revealed his program, which will be called Brooklyn Collaborative Legal Engagement Assistance or Brooklyn CLEAR. The program will allow eligible individuals to be assessed by a recovery coach during a window of 7 days. This will postpone the criminal charges against them, and if they decide to seek help, the DA's office will decline to prosecute.
Already, the program could be helping people, as Gonzalez states that around 700 cases from last year's addiction-related arrests would have been eligible for the new Brooklyn CLEAR program.
Is Treatment Really Better than Incarceration?
Yes. Because addiction is a disease, incarceration isn't going to fix the problem. In most cases, people who leave prison are still addicted to drugs, although they have usually gone through withdrawal while serving time. According to the National Institute on Drug Abuse, one-half of all state and federal prisoners are estimated to be suffering from addiction, but very few of these will actually receive help.
At the very least, some addicts in prison will receive access to medications to treat their withdrawal symptoms, but in many cases, they will be forced to experience the full intensity of their symptoms. This does not treat addiction but merely causes needless suffering.
Some prisons offer 12-step meetings to prisoners, although not many. Though this can be helpful, 12-step groups are also not considered to be professional treatment programs, as they do not offer the medical and therapeutic care necessary for a safe recovery from addiction.
Putting addicts in prison solves nothing, especially if these individuals are only being incarcerated as a result of their drug abuse. Instead, the criminal justice system should be more focused on helping people get the treatment they need as an alternative to serving time, as evidenced by the Brooklyn CLEAR program.
New York's Drug Abuse Problem
New York has one of the highest drug abuse and overdose rates in the country. According to the Centers for Disease Control and Prevention, the number of overdose deaths in the state increased by 20.4 percent between the years 2014 and 2015. Between 2015 and 2016, these numbers increased again by 32.4 percent.
The opioid crisis is one of the most severe drug abuse problems in New York with heroin overdose deaths increasing by 28.6 percent and prescription opioid overdose deaths by 13.3 percent between 2014 and 2015.
You Can Put an End to Your Drug Abuse
If you or someone you love is suffering from substance abuse and addiction, get help now before things get worse. Call 866-351-3840(Who Answers?) to speak with a treatment advisor and find safe, local detox and rehab centers near you.