Former MLB Player Speaks About Addiction in Ohio Church
Darryl Strawberry, a man who needs to introduction to baseball fans, spoke to pastors and churchgoers at the Epidemic of Hope event at the Breiel Boulevard Church of God in Middletown on March 6, 2018. Strawberry and his wife, Tracy, both appeared at the church and discussed their past problems with addiction, him having been suspended three times for his substance abuse when he was still playing in the MLB and her who has now been clean for 17 years. The event itself drew more than 300 people and was coordinated in participation with the Ohio Attorney General's office.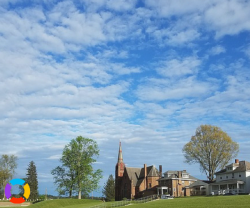 Strawberry discussed his hope that the city could begin to heal from its serious substance abuse crisis (which is only worsening at the moment), but he said this could not be possible "without working together." He stated that events like this one were "a step in the right direction."
Tracy Strawberry highlighted the importance of giving the church the ability to fight addiction, which was a large portion of the event's focus. A 12-week program was presented at the event by the name of "Clean, Sober, and Saved." This program will teach churches how to help people both in and outside their congregations who are struggling with substance abuse.
Ohio and Drug Overdose Deaths
The number of drug overdose deaths is higher in Ohio than in most other states, and unfortunately, it's growing steadily each year. According to the Centers for Disease Control and Prevention, drug overdose death rates rose 21.5 percent in Ohio between 2014 and 2015. Between 2015 and 2016, they rose another 30.8 percent. This is hugely associated with the opioid crisis in the state. Between 2014 and 2015, drug deaths caused by synthetic opioids increased a shocking 107 percent.
How Can I Help Someone Who Has Overdosed on Drugs?
Being able to recognize an overdose is important, but what do you do when you realize someone has definitely overdosed? One of the first things you should do is make sure the individual is breathing. Try to get them to breathe and keep them calm. If they are unconscious, make sure they are breathing, but do NOT stick anything in their mouths. If you can, gently move the person onto their side, so if they vomit, they won't choke.
Once you have established this much, it is necessary that you call 911. Stay with the individual and do your best to keep them calm. If they are extremely agitated, try not to engage them, as they could harm you or themselves. When the ambulance arrives, make sure to tell the responders exactly what you know, including how much the individual took, which drugs they took, etc. The most important thing at this point is to make sure they get through their overdose safely. Afterwards, detox and rehab treatment will also be necessary in most cases.
Start Your Recovery from Drug Addiction Now
If you or someone you love is struggling with substance abuse and needs help, there are treatment programs near you that can offer you safe, reliable detox and rehab care. Call 800-483-2193(Who Answers?) now to learn more.