Loperamide Abuse Rates Are Rising, FDA Warns Public
Loperamide, an opioid ingredient commonly found in many over-the-counter diarrhea medicines, has been linked to higher rates of abuse and death in the U.S. in recent years. Manufacturers of products containing loperamide are now being asked by the FDA to change their packaging and sell their medicines in smaller amounts to reduce the risk for abuse. Loperamide is generally used to treat diarrhea, but is being increasingly used by opioid addicts for its mild high and ability to curb some opioid withdrawal symptoms.
Why Are Americans Abusing Loperamide?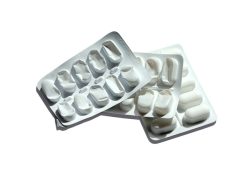 Loperamide is the main active ingredient in Imodium A-D, and is used to control short-term symptoms of diarrhea. When used as directed, loperamide can offer relief from diarrhea by slowing digestion, but when used in high doses, loperamide can cause irregular heart beats and death.
An estimated two million people in the U.S. are struggling with opioid dependence. A high number of these individuals are now turning to medicines containing loperamide to experience a mild high, or to manage opioid withdrawal symptoms like nausea, vomiting, and insomnia. Loperamide has become a more accessible and cost-effective solution for those addicted to opioids who can no longer obtain or afford prescription painkillers like oxycodone and morphine.
In its latest press announcement, the FDA says it wants manufacturers of loperamide products to limit the amount of capsules included in each package to reduce the risk for abuse and addiction. The FDA also wants online retailers of loperamide to stop selling the product in bulk to make it more difficult for consumers to accumulate large amounts. Loperamide was initially available by prescription only when it was released in the U.S. in 1976, and was made available for OTC purchase without a prescription in 1988.
The Dangers of Loperamide Abuse
Loperamide was linked to 15 deaths in the U.S. between 2010 and 2016 — with studies showing that loperamide causes cardiotoxic effects of irregular heart rate, seizures, and other brain and heart abnormalities that can lead to death. The maximum approved daily dose of loperamide for adults is eight milligrams per day for OTC use, and 16 milligrams per day for prescription use. But some Americans are using up to 100 times the recommended dose of loperamide to reduce painkiller and heroin withdrawal symptoms.
Aside from facing the risk of death, people who abuse loperamide are also putting themselves at great risk for serious long-term cardiovascular and central nervous system conditions. Those who abuse loperamide for its mildly euphoric effects can become dependent on the medicine, and move on to using stronger opioids like heroin and fentanyl that can easily trigger an overdose. Loperamide abuse can also quickly pave the way for loperamide addiction — which can be safely and effectively treated as a whole using detox and therapy at a drug detox center.
How to Get Help for Opioid Addiction
Opioid addiction is a serious epidemic in the U.S., and was linked to over 53,000 overdose deaths in 2016. Opioid addiction can be highly difficult and dangerous to overcome on your own due to the unique way these drugs bind to receptors in the brain to cause euphoria and drug cravings.
An opioid detox helps you overcome physical dependence on opioids so you no longer experience drug cravings and other related withdrawal symptoms. Today's opioid detox treatments are completely safe and often pain-free, and may involve the use of FDA-approved medications that relieve the worst of your opioid withdrawal symptoms. Therapy is also often available at drug detox centers to help you manage and overcome addictive tendencies influencing you to use.
If you need help fighting opioid addiction, call our 24/7 confidential helpline at 866-351-3840(Who Answers?) to learn more about your treatment options. Our addiction counselors will perform a free insurance verification check, and help you find the nearest drug detox center ready to help you become healthier and addiction-free.