OASAS Changes Rules for Hospitals to Treat Addicted Patients
On Monday, March 5, 2018, the New York State Office of Alcohol and Substance Abuse Services (also known as OASAS) offered to change some of their regulations regarding the treatment of substance abusers, specifically one that states hospitals have to have OASAS certification in order to treat patients in need of detox or rehab services. These regulations, while put in place to be helpful, have made it harder for many individuals to find the care they need.
Many addiction patients and survivors claim it is very difficult to find a bed in a treatment center, and this has led to relapse and other serious problems. Not every hospital has OASAS certification, which causes some to have to turn away potential patients that could have been treated at their facility. This is a real problem, as those who seek treatment for addiction should get help immediately rather than be forced to wait for a spot to open up.
A number of hospitals like Unity, Rochester General, and Strong will now be able to accept and treat patients who need help for their addictions even without OASAS certifications.
Is It Really Necessary to Be Treated Right Away?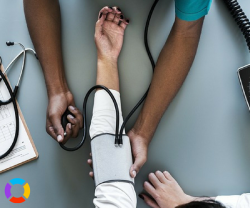 Yes. This is why those who stage interventions are encouraged to find a treatment facility for their loved ones immediately, as someone who is introduced into treated as soon as possible could go back on their word to get help. Someone who wants to get treated and is waiting for a long time could also experience a number of issues, the most dangerous being relapse.
According to the National Institute on Drug Abuse's Principles of Effective Treatment, treatment must be readily available, and stipulations like the OASAS certifications can sometimes do more harm than good. Potential patients may give up on recovery or relapse, and in general, it is always better for treatment to start as early as possible for a chronically relapsing disease like addiction.
Inpatient Treatment for Addiction
The new OASAS rules will allow more inpatient beds at hospitals to become available for the treatment of addicts. This will help immensely, as inpatient treatment is often a beneficial first option for recovering addicts. This is true for many reasons.
Inpatient care is better for people with psychological issues in addition to or as a result of their addictions.
Inpatient care is safer for those who don't have a support network at home and for those who do not have a home environment suited to recovery.
These programs are more intensive and are therefore more effective for those with severe addictions, multiple addictions, etc.
These programs offer 24-hour care for those who are likely to experience intense withdrawal symptoms or other side effects.
These programs provide a controlled environment away from the stressors of daily life where patients can recover safely.
All of these aspects of this particular type of program make inpatient care incredibly effective, which is why many people gravitate toward this option.
Let Us Help You Find Treatment
Call 800-483-2193(Who Answers?) and we will match you with safe treatment facilities near you. Don't wait; your drug-free future is just over the horizon.