Ohio Congressman Introduces Addiction Education Bill
Congressman Bill Johnson, a Republican representative for Ohio, is co-sponsoring a bill that will put more emphasis on making sure healthcare workers are equipped to treat heroin addicts as well as other individuals suffering from addiction. Along with Paul Tonko, a Democratic representative from New York, Johnson introduced the Training, Education, and Community Help to Combat Addiction Act (also known as the TEACH to Combat Addiction Act) on March 14, 2018.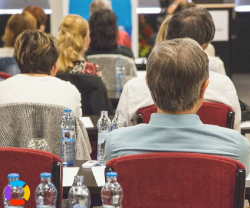 This bill would single out institutions that are ensuring the education of both future and current doctors, nurses, therapists, and other medical professionals on the severity of the substance abuse epidemic in this country as well as on how to treat and prevent addiction. These establishments would be designated Centers of Excellence in Substance Use Disorder Education. Institutions with this designation would become developmental hubs for addiction treatments as well as examples for how substance abuse recovery methods should be taught throughout the United States.
"Medical professionals and healthcare providers, alongside community organizations, are on the front lines of the opioid and addiction epidemic," Johnson stated after presenting the bill. "With the rate of emergency room visits related to overdose increasing over the past year in virtually every state, the urgency of preparing the healthcare workforce to more effectively address substance use disorder[s] is clear."
How Can I Recognize an Opioid Overdose?
Rep. Johnson mentioned community organizers as being part of the battle against opioid addicts, but you don't have to be an organizer or a doctor to recognize an opioid overdose and to do the right thing. With the severity of the epidemic in our country today, it is common for an ordinary person to come across someone who has overdosed on opioids and to get them help.
You can recognize an opioid overdose by a few simple symptoms, according to the Substance Abuse and Mental Health Services Administration.
The person will…
Have pale, clammy skin
Exhibit limpness, unconsciousness
Will not be able to wake up or speak
Have blue fingernails or lips
Vomit or make gurgling noises
Have an extremely slow heartbeat
Breathe very slowly, irregularly, or not breathe at all
If you notice these symptoms, it is paramount that you call 911 immediately. The individual could die from lack of oxygen if not treated right away.
Can a Person Overdosing on Opioids Live?
Yes. The drug Narcan (the brand name for naloxone) can be used to treat an opioid overdose and reverse the effects of the overdose (National Library of Medicine). However, not everyone carries Narcan, and not even every first responder will have it. For this reason, it is necessary to get the individual into treatment immediately.
More healthcare workers and first responders require the equipment and the education to care for substance abusers, which is part of the reason why more and more hospitals and schools (as well as government bodies) are focusing on this issue.
Call Now to Get Help
If you are struggling with opioid addiction, there is a way out. Call 866-351-3840(Who Answers?) now to speak with a treatment advisor and find detox and rehab centers near you.