Possible New Ohio Legislation Angers Drug Companies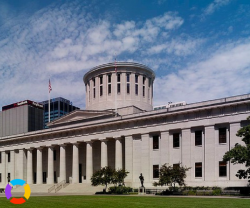 Governor John Kasich proposed a number of new pieces of legislation in early February in order to help slow the opioid addiction crisis in the state of Ohio. Among these proposals was the idea that wholesalers distributing opioid drugs would be held accountable for noticing and reporting suspicious activities, including doctors, pharmacies, and hospitals that might be ordering more of these drugs than necessary. If there is no suspicious behavior to report, drug companies would be asked to fill out a form stating so.
Naturally, a number of distributors are pushing back against these proposals, including Pfizer, a drug manufacturer known for at least partially contributing to the high volume of opioids being prescribed and sold in the United States, AmerisourceBergen, an opioid drug distributor, and Kroger, a chain of grocery stores. Representatives from these companies are requesting that the state wait until the federal government is able to make a decision on a number of current proposals, as they voice their concern that these regulations could counteract with those from the federal level.
The Independent Pharmacy Cooperative is also fighting these regulations, its relations director John Convello stating that they would "place an undue and onerous burden on dangerous drug distributors."
Ohio and Its Opioid Problem
Though drug companies may not want to carry the burden of ensuring that people are using opioid drugs safely, there is a serious problem in the state of Ohio with this type of substance abuse. According to the Centers for Disease Control and Prevention, the number of overdose deaths caused by natural and semi-synthetic drugs in Ohio increased between 2014 and 2015 by 13 percent. This was a statistically significant number, as stated by the CDC.
Heroin overdose deaths in the state also increased in this same time period by a statistically significant amount (19.8 percent). Finally, in the years of 2014 and 2015, fentanyl was encountered over 500 times by law enforcement in the state, a problem only one other state (Massachusetts) saw in this time frame. Though both these drugs are used illicitly in most cases, people who start out abusing prescription opioids often turn to these drugs when their tolerances become too high.
How Can I Fight the Opioid Epidemic?
It can seem like an impossible fight, but new inroads are being made every day thanks to regulations, volunteerism, and a number of other changes. As such, there are ways you can help fight the opioid epidemic.
Never use opioid drugs in a way other than as recommended by a doctor. In many cases, it is also better to avoid using these drugs for more than 7 days at a time.
Give money to local or federal organizations fighting the opioid crisis.
Learn the signs and symptoms of an opioid overdose and what to do if you see someone going through this dangerous syndrome.
Get help for a friend or family member who is struggling with opioid abuse.
You can make a difference in this fight against opioid addiction.
Call Today to Learn More About Treatment
Are you or is someone you love struggling with addiction to opioids? Now is the time to get help. Call 800-483-2193(Who Answers?) to learn about the best and most effective detox and rehab centers near you.