Suicide May Account for Up to 45% of U.S. Drug Overdose Deaths
There were over 64,000 drug overdose deaths in the U.S. in 2016, the majority of which were caused by opioids like heroin, fentanyl, and oxycodone, and thought to be unintentional. But recent data suggests that between 25 and 45% of drug overdoses are actually intentional suicide attempts. This finding stresses the importance of helping patients in addiction recovery improve their mental health, and establish stronger community ties to lower the risk for suicide.
Rates of Suicide Among Opioid Users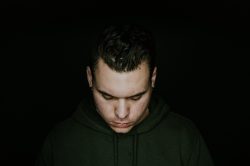 A 2015 study conducted on emergency visits for opioid poisonings found that 54% of opioid overdoses are unintentional, while the remaining 46% of overdoses are suicide attempts or undetermined. Dr. Monica Bharel from the Massachusetts Department of Public Health says medical examiners across the U.S. use different criteria to determine whether drug poisonings are suicidal, and that it's often difficult to tell between suicide and unintentional poisonings.
A more recent 2017 study examining drug overdose and suicide rates among five million U.S. veterans found that opioids are linked to more overdoses than alcohol and other drugs. The study found that women addicted to opioids were eight times more likely to attempt suicide than women on other drugs, while men addicted to opioids were twice as likely to attempt suicide.
Dr. Maria Oquendo, former president of the American Psychiatric Association, says few doctors make the connection between suicide and opioid overdoses, and that suicide may be driving overdose rates among opioid addicts. Family physician Dr. Kiame Mahaniah says doctors should screen patients for a history of substance abuse, and ask whether they've ever considered hurting themselves. This could help close the treatment gap between mental illness and addiction, and lower suicide rates in people struggling with addiction.
How Addiction Recovery Can Help Prevent Suicide
Suicidal ideation is a common side effect of drug and alcohol addiction. Evidence shows that people with substance use disorders are six times more likely to attempt suicide than those who do not struggle with addiction. Researchers say suicide rates are often higher among addicts due to the way drugs can alter brain chemistry, and make people more susceptible to symptoms of mental illness and suicidal ideation.
Those who suffer from both addiction and suicidal thoughts can have their drug use disorder and mental illness treated as a whole at an addiction recovery center. Patients can receive a medical detox to overcome drug dependence, followed by therapy that helps them treat and overcome their addiction and mental illness — also known as a dual diagnosis.
Dual diagnosis is commonly treated using a combination of cognitive-behavioral therapy, individual and group therapy, family therapy, 12-step support groups, and other therapies aimed at addressing the core, underlying reason for the addiction. These therapies can help patients feel less isolated, and allow them to strengthen bonds with peers, family, and friends who can support them during recovery. Patients at risk for suicide can recover safely from their dual diagnosis at an inpatient detox center, where they can gain access to 24/7 medical supervision and support from counselors at any time of day.
How to Help an Addicted Loved One
It's never too late to get help for addiction, no matter how severe the addiction, or how long you or your loved one has been dependent on drugs. Getting help today can improve your health and quality of life, and help you get back on track with pursuing your most important goals and dreams.
If your loved one is struggling with addiction and has expressed intent to hurt themselves, call our 24/7 confidential helpline at 800-483-2193(Who Answers?) immediately to discuss treatment options for your loved one. Our caring drug abuse counselors will help you find a nearby drug detox center that offers dual diagnosis treatment so your loved one can experience a safe, full recovery.