Two Large Health Networks Considering a Merger
Two health networks in New Jersey, Hackensack Meridian Health and Carrier Clinic, signed a letter of intent on March 15, 2018 to explore a potential partnership between their two companies. Hackensack Meridian is the state's most unified health network as well as its most inclusive. Carrier Clinic has been in the state for over a hundred years and is considered a leader for behavioral health in this area of the country.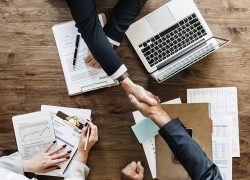 Together, the health networks have plans to offer a number of new programs to patients, ones that will be specifically focused on behavioral health and addiction. Some of these programs include 24-hour access to treatment in residential or inpatient facilities for addiction and mental health patients, including more options for adolescents and adults, more outpatient centers, and an increase in options for both routine and urgent care.
"We are thrilled to announce this strategy to deliver exceptional clinical expertise and to demonstrate a new model of high-quality, evidence-based care," Robert C. Garrett, Co-CEO of Hackensack Meridian said when the announcement was made.
How Does Drug Addiction Treatment Work?
Treatment for drug addiction works by helping an individual stop abusing drugs, navigate withdrawal safely, and learn the coping mechanisms they will need to be able to live without substance abuse. Usually, patients go through detox first, which is focused on dependence and withdrawal, and then rehab follows. You must receive rehab treatment after detox, or you will not be able to recover safely.
Is Addiction Treatment Effective?
According to the National Institute on Drug Abuse, addiction treatment is effective. It helps patients stop using drugs, learn to avoid relapse, and live happier, more productive lives both professionally and personally. Those who do not seek professional help often have trouble in recovery, and though they might stop using initially, they are much more likely to relapse.
Addiction is a chronic disease, and relapse is always a potential outcome. But those who seek detox and rehab treatment in a professional setting are more often able to build stronger recoveries that last.
Do I Need Inpatient or Outpatient Detox?
Depending on your personal situation, outpatient detox may be safe and effective for you. This is usually true for those who
Have a strong social support system of friends and family members
Do not suffer from any co-occurring mental disorders
Do not have the potential to experience severe, life-threatening withdrawal symptoms
Have been through detox and rehab before
Do not require 24-hour surveillance to avoid relapse
Have a safe home environment to return to after treatment
If your situation does not reflect these aspects, however, inpatient treatment may be necessary for your recovery. Those who need inpatient care should seek it, as it is often a safer option for those who are likely to relapse if left alone and those who suffer from severe withdrawal syndromes, addictions, co-occurring mental disorders, etc.
Get Help for Your Addiction Today
We are available to take your call 24/7. When you call, we will help you find detox and rehab centers in your area that will accept your insurance plan and suit your needs. Call 800-483-2193(Who Answers?) now.