Sobering Super Bowl Sunday Facts to Prepare You for the Big Game
As the big game approaches us at a speed seemingly faster than that of light there's a major concern that comes to mind—"will you be drinking during the game on Super Bowl Sunday?"
Every year Americans consume more than 325 million GALLONS of beer on Super Bowl Sunday and whether you're struggling with addiction, in recovery or somewhere in between, this staggering figure can be extremely dangerous.
Even those who don't drink are in for a potentially dangerous journey if they are on the roads during or immediately following the big game as the number of intoxicated drivers is estimated to skyrocket 22% above average.
If those figures don't scare you enough, maybe the following facts surrounding influenza, heart attack, DUI and general triggers to drink will be enough to speak to your desire to remain sober and intact this year.
How will you survive the Super Bowl?
The Biggest Drinking Day of the Year—Almost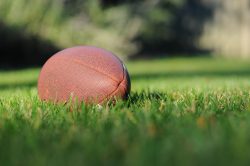 Considering Super Bowl Sunday is one of the biggest drinking days of the entire year, aside from Valentine's Day and New Year's Eve, it's no surprise that DUI rates spike during this time. Studies estimate that fatal accidents are most likely to occur when the driver's blood alcohol content (BAC) reaches a point of .08 or higher.
The average recorded BAC for drivers that receive DUI on Super Bowl Sunday is .091 which is just slightly lower than the norm for New Year's Eve according to BACtrack a device that enables users to check their blood alcohol content from a smartphone.
Sex, Drugs &…the Super Bowl?
Sex trafficking tends to occur more frequently during events such as the Olympics and the World Cup but according to Time magazine, it's difficult to define whether Super Bowl Sunday contributes to sex trafficking crimes or not. We can, however, attest that the Super Bowl contributes to higher than average prostitution crimes generally in the days leading up to the big game.
Just before Super Bowl 48 in January 2014 police from New York arrested the operators of a huge sex-and-drug trafficking ring. They were accused of selling "Super Bowl Party Packs" which consisted of prostitutes and cocaine at a charge of upwards of $10,000 per night to interested buyers. Accusations in Time magazine state that millions were made in this deal through Manhattan, Brooklyn, Long Island and Queens as wealthy men purchased large amounts of cocaine as well as services from prostitutes.
DU…Don't, as in, Forget DUI Don't Drink and Drive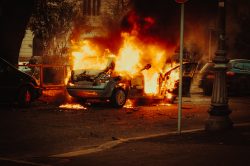 It's no surprise that DUI arrests skyrocket on Super Bowl Sunday, especially with the estimated 1.3 gallons or equivalent 14 12-ounce bottles of beer that American's must consume during the day leading up to and during the big game, but is a DUI really what you want haunting you?
Stakes run high throughout the day and if you're drinking and driving you risk:
Estimated conviction costs and fines upwards of $9,000 for a first offense.

Loss of license and inability to legally drive for up to a year or more.

Hidden expenses such as heightened insurance rates and the need for interlock ignition control systems that detect blood alcohol content prior to allowing a vehicle to start.

Jail time.

Killing yourself or someone else in a DUI related crash.
Think you're "okay" to drive? Think again!
Here's a quick glimpse at past DUI arrests in major areas following the big game:
Oregon State Police attests to arresting 42 people during Super Bowl XLI.
544 arrests were made in South Arizona the same night in cities including Tucson and Pima.

California Highway Patrol reported 481 DUIs on the night of the most recent Super Bowl in which the Bears faced off to the Indianapolis Colts.

Accidents jump 70% in the hour immediately following the game.
Studies from California Highway Patrol of crash data from 2012-2017 found a 77% increase in the number of alcohol-related accidents that resulted in injury or death on Super Bowl Sunday. Certain cities fare far worse than others. San Diego has seen a 117% increase in alcohol-related vehicular incidents that resulted in injury or death on the night of the Big Game during the years 2009-2013.
Super Bowl Sunday, Super Flu Monday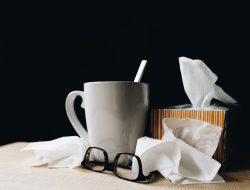 Since the flu season happens to coincide with the Super Bowl, a recent study by social science correspondent Shankar Vedantam found a link between flu-related deaths and the game. The study found that adults aged 65 and older, that live in hometown areas related to the teams in the Super Bowl,  such as the areas of Boston and Philly this year are more likely to come down with and subsequently die from influenza (the flu).
It's unsure EXACTLY why this happens but the study estimates that more parties and events happen in the local regions as there is a higher concentration of a loyal and local fan base. More parties equal more people in confined places during a time when flu is already of major concern.
During Super Bowl XLVIII, deaths spiked 18% in Denver (146 additional deaths compared to a "normal" flu season). If you don't recall, this was the game that included the Denver Broncos playing against the Seattle Seahawks.
Oddly enough, while deaths do seem to increase if your home team is in the Super Bowl, there does not seem to be an increase in flu-related deaths in the cities that are hosting the big game. This is likely due to the fact that visitors, who may very well contract the virus while at the game, return home following the game and therefore their health is difficult to track.
A Game Not for the Faint at Heart—or those with a Weak Heart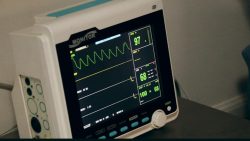 A study by Clinical Cardiology found that heart-related deaths spiked by 15% for men and 27% for women in the two-week span following the Super Bowl. Overall, during big games like the Super Bowl men are 3 times more likely to suffer from heart-attack and women are twice as likely. This holds especially true for those whose team loses the game. Daily death rates are higher for both men and women following the loss of a Super Bowl.
The bottom line? If your heart is weak or if you have high blood pressure, you may want to take a step back before thinking so far into whether your team will win or lose. Remember, IT'S JUST A GAME.
Billions of Wings & Food Poisoning Too
According to the U.S. Department of Agriculture, foodborne illness is likely to rise in situations where there is an abundance of food being served. This includes many holidays like Christmas and Thanksgiving, but it also includes game day.
Safe food temperatures may be the last thing on your mind during the Super Bowl but consider this:
1.3 billion chicken wings are consumed EVERY Super Bowl Sunday.

4 million pizzas are eaten during the big game.

128,000 people are hospitalized for food poisoning.
Pair these facts with the fact that your friend who just sneezed is now digging into the shared nacho plate and you may want to completely rethink your eating habits at that big party.
Commercials are a Host of Triggers
If you're like many, you watch the Super Bowl partially or wholly just to see the great commercials that come on during the event. Unfortunately, this can spike a number of triggers in the mind of an addict or especially someone in recovery.
According to a Common Sense Media study that reviewed the past 6,000 commercials that aired during a typical NFL football season:
300 of the ads shown during the season are alcohol-related.
Big Pharma typically has its role in NFL commercial time but not so much during the Super Bowl. A typical NFL game will show an average of 13 commercials for prescription drugs but during the Super Bowl drug-related ads are cut back significantly due to the expense of airing during the game as well as the necessary length of a drug ad that is required to rattle off the multitude of side effects associated with prescription use.
Addiction Behind the Scenes of NFL Players
Drugs have long played a major role in the NFL. The New England Patriots were the first team to voluntarily submit to urine screening in January of 1986 following one of the biggest defeats in the  Super Bowl History. At the time, five players were struggling with serious drug-related problems and about 7 more were suspected to be struggling with a major problem. Today football players are tested very aggressively for a wide range of substances including performance enhancing drugs as well as illicit street drugs such as cocaine, heroin and methamphetamine.
Surviving the Super Bowl
If you're struggling with addiction, or in recovery, this Super Bowl Sunday could be difficult for you. We're here to help. All day, and night this Sunday and every day our helpline is available to support those who are seeking supportive tools to help them get sober or stay sober. Get Clean. Get Sober. Get Detox 800-483-2193(Who Answers?).