Florida Blue Symposium Focuses on Addiction, Treatment
Preparations are being made for Florida Blue Foundation's summit, which will occur on May 3 and 4, 2018 at Kissimmee's Gaylord Palms Resort. The summit, called Florida Blue Foundation's Big Issues in Health Community Health Symposium and Sapphire Awards, already has a number of well-known speakers lined up, many of whom will address the opioid crisis in the state.
Some of these speakers will include Florida Blue and GuideWell's CEO Pat Geraghty, Share Our Strength and No Kid Hungry's executive chairman Bill Shore, Florida Blue's Chief Medical Officer Dr. Elana Schrader, the Southern Poverty Law Center's Lecia J. Brooks, and Flight of Idea's Bob Kodzis. Many more individuals could also be scheduled between now and the conference.
Dr. Schrader's roundtable discussion is specifically focused on the opioid crisis in Florida as well as in the rest of the country. The Small Talk sessions will also cover a range of health issues and policies in Florida, including those associated with addiction treatment, detox, and rehab.
Opioid Abuse in Florida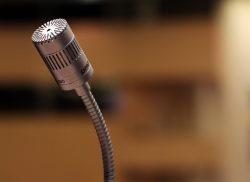 The opioid abuse issue in the state of Florida has reached epidemic proportions. In 2016, the state allocated $4.3 million to establish and fund the Enhanced State Surveillance of Opioid-Involved Morbidity and Mortality program, and in 2017, Governor Rick Scott declared a state of emergency in Florida due to the opioid crisis. According to the Florida Health Department, the number of unintentional and undetermined drug overdose deaths has increased in the state from 2,175 in 2014 to 4,672 in 2016. Since the year 2000, the rates of these deaths have increased 137 percent, and those involving opioids specifically have increased 200 percent.
Can Treatment Cure Opioid Addiction?
Treatment is not a cure for opioid addiction. It is, however, a way for people who are addicted to opioids to learn how to cope with their disorders, stop using drugs, and live happier, more productive lives.
Addiction is a disease, but according to the National Institute on Drug Abuse, it is a chronically relapsing disease similar to asthma. This means people often struggle with it for many years.
This does not mean that a person has to continue abusing drugs, though. Addiction treatment can help a person stop using drugs in a dangerous, life-destroying way and hold jobs, take care of their families, and live productive lives.
The first part of addiction treatment is usually detox, which helps patients stop using drugs and go through withdrawal safely.
Detox can be a difficult period because of the uncomfortable and often painful symptoms of withdrawal. Those associated with opioid abuse can be particularly painful. However, these are usually managed in treatment.
You or your loved one will need to follow detox treatment with rehab because the former option alone is not a sufficient program for recovery. In rehab, patients learn how to cope with triggers, cravings, and other issues that could cause them to relapse, which is why rehab is so necessary.
Get Treatment for Your Addiction Today
Call 800-483-2193(Who Answers?) to speak with a treatment advisor. You deserve to begin your recovery as safely as possible in a local detox center that will accept your insurance plan.