Nonprofit Detox Center Is Sold to Florida Company
Clearbrook Manor is a treatment center in Laurel Run, Florida. Though this facility was once a nonprofit center for drug and alcohol detox and rehab patients, it is now owned by a for-profit company called Banyan Sober Living. Banyan is located in Pompano Beach and owns several other, similar facilities in Massachusetts and Illinois as well as in Florida. Banyan made the purchase for just over $7 million.
Currently, it is unknown how this sale will affect the patients at Clearbrook Manor in addition to its 98 employees. Clearbrook Inc., the company that owns Clearbrook Manor, sold another of its treatment facilities in 2015, which was, until that time, a program specifically designed for teenagers. The for-profit company that purchased it and renamed it the Pocono Mountain Recovery Center planned to make it an adult treatment facility.
Clearbrook Manor was founded in 1972, and it has room for at 90 patients who require detox and/or addiction treatment in an inpatient setting.
What Is Detox Treatment and How Does It Work?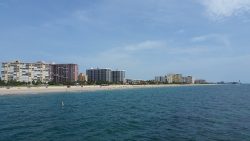 Detox treatment is a program that allows a patient to go through withdrawal in a safe, secure environment. According to the National Institute on Drug Abuse, medical professionals manage a patient's withdrawal symptoms so that they will not become dangerous or traumatic.
Certain withdrawal syndromes are extremely uncomfortable like opioid withdrawal. Others can even be life-threatening like those associated with benzodiazepines, barbiturates, or alcohol. Treatments are used to make sure patients are safe and comfortable during this process.
Medications may be used to minimize certain withdrawal symptoms. These can include
Benzodiazepines or acamprosate during alcohol withdrawal
Methadone, clonidine, or buprenorphine during opioid withdrawal
Anticraving agents, antidepressants, and/or antipsychotics during stimulant withdrawal (U.S. Department of Veteran Affairs)
Behavioral therapies can also be used to help patients identify co-occurring mental disorders, cope with psychological withdrawal symptoms, and/or become prepared for addiction treatment.
Unlike rehab programs, detox itself is not a treatment for addiction. It treats dependence and withdrawal, but those who are addicted will still be addicted after detox. As such, rehab must always follow a professional detox program, and most facilities will offer patients ways to easily transition from detox to rehab.
Who Needs Inpatient Detox?
Individuals who need inpatient detox are usually those with more severe addictions or dependencies. Those who suffer from additional disorders and/or serious problems at home may also require inpatient detox. These groups can include people who have…
A co-occurring mental disorder
Alcohol, benzodiazepine, or barbiturate withdrawal
No support system of friends or family members at home
A home life that is not conducive to recovery
Never been through detox/rehab before
Been through detox/rehab many times but with no improvement
A strong likelihood of returning to substance abuse if not given 24-hour care
If one or several of these issues describes your situation, inpatient detox might be the best choice for your needs.
Recover Today from Drug or Alcohol Dependence
Let us help you find safe rehab and detox centers in your area so you can begin your personal journey of recovery. Call 800-483-2193(Who Answers?) now and speak to a treatment advisor.