New York Increases Mobile Rehab Service
New York state has been running a mobile addiction treatment service for some time now, but this year, it's getting an upgrade. Governor Andrew Cuomo announced that the state will be setting aside more than $1.6 million to help fund the program and to provide it with new vehicles, new treatments, and other new options.
This service involves vehicles driving around New York state, often going into areas where treatment for addiction isn't readily available. Both large and small vehicles are part of the program, the latter being used as transportation for clients who need help getting to their treatment facilities and the former being used as a place where individuals can receive real treatment. These larger vehicles, most of which are vans, will allow patients to receive telemedicine, where they can speak to a doctor via online communication, and exams can even take place in person with doctors who are actually in the vehicles.
Around 20 news automobiles have been purchased as a result of the expansion of this program. Cuomo believes this is an important part of fighting the addiction epidemic that has spread through the state and that it is the government's job to "do everything in its power" to help.
Telemedicine and Addiction Treatment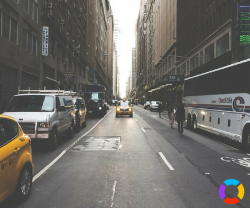 Telemedicine is becoming more and more important in the treatment of addiction, especially because not all people are in areas where they have immediate access to a doctor. Just having the option to speak to a licensed medical professional for a few minutes is often helpful to those who might not be aware that they are suffering from a substance use disorder. According to the Substance Abuse and Mental Health Administration, certified community behavioral health clinics (CCBHCs) and other programs are encouraged to use this option to expand services to patients who need help.
Can Mobile Rehab Centers Treat My Addiction?
For the most part, these vehicles and their treatment programs are not focused on long-term treatment but more on diagnosis and helping patients gain access to services. As such, most individuals who are struggling with serious substance use disorders will still need to attend regular detox and rehab programs after they receive treatment in one of these vehicles.
Addiction takes time to treat. Most people will not be able to recover from this issue in a few days, which is why detox followed by rehab that lasts at least 30 days is usually the best option for recovery.
Mobile treatment services allow for patients to understand their issues with addiction and seek out the help they need for further recovery. This is necessary, however, because many people go months, even years, with undiagnosed substance use disorders and never realize they need to seek help.
Full and professional addiction treatment that starts with detox, includes rehab, and ends with aftercare is almost always necessary for a safe recovery.
Want to Learn More About Treatment?
We can help you find local detox and rehab centers where you can begin your recovery from addiction. Just call 866-351-3840(Who Answers?) today, and you can speak with a treatment advisor.