New York State Allocates Millions of Dollars to Addiction Treatment
In February of 2018, Governor Andrew Cuomo announced that over $4 million would be allocated to fund addiction treatment in local neighborhoods in New York City. This is especially timely because of the serious opioid crisis, which is worsening every day in the United States and in New York. The $4.5 million will be used to provide around 100 new beds in residential and inpatient facilities in the Bronx and 50 new beds in facilities in Brooklyn.
In a statement about the funding, Cuomo said it would "help increase access to quality treatment services for Bronx and Brooklyn residents who are looking to get on the road to recovery." He also believes it will "help create a stronger, healthier New York for all."
Is Addiction Treatment Really Necessary for Recovery?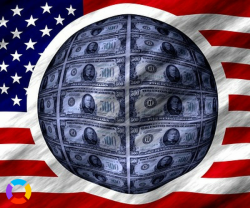 Yes. Addiction is like diabetes, asthma, and other chronically relapsing diseases. This means people who suffer from it are likely to experience worsening periods, even after treatment. But without any professional care, it can be extremely difficult for the individual to safely build a strong recovery.
According to the National Institute on Drug Abuse, it is necessary that people understand just how important treatment is for addiction. Chronic drug use changes the way the brain works to the point where an individual can no longer choose to use or not use the drug. This makes it nearly impossible to quit on one's own, which can lead to relapse, overdose, and other dangerous issues. This is why addiction treatment is so vital to a safe and successful recovery.
Who Needs Inpatient Care?
Not everyone needs to be in an inpatient or residential treatment center, but these programs can be helpful, especially during early recovery. It can be extremely hard to avoid returning to drug abuse, and when one does either before or during detox, they are often in the most danger of a deadly overdose. In fact, more people die of overdoses when they return to opioid abuse just after detox than at any other time (National Library of Medicine).
Those who are especially vulnerable during recovery and would benefit greatly from a program that offers intensive treatment in a controlled environment include
People with co-occurring mental disorders or dual diagnosis
People suffering from more than one addiction
People who do not have a strong support system of friends and family members at home
People who do not have a safe and secure home environment in which to recover
People who are going through recovery for the very first time
People who are in danger from someone in their life who does not want them to recover
For all of these individuals, residential care is essential, although anyone might be able to benefit from having time away from their day-to-day responsibilities to work on their substance abuse problem and regain control of their lives.
Want Help Finding Safe, Effective Rehab Centers?
Call 866-351-3840(Who Answers?) now. Our treatment advisors will connect you with programs in your area that will offer you the best care for your needs.