Detox Center Reopens in New Jersey
The Post House Alcohol and Drug Treatment Center just reopened its doors in late February 2018 with the help of the state and the Maryville Addiction Treatment Center of New Jersey. Burlington County and Maryville are working together to operate and maintain the treatment center, which closed down in 2017.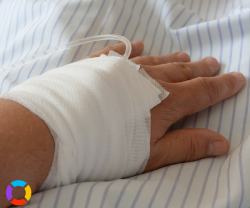 "The reopening of Post House is a huge step in our fight against opioid addiction," said Burlington County Deputy Freeholder Director Linda Hughes. "Without Post House, there are no short-term residential treatment or detox services located in Burlington County."
The facility has 28 beds for individuals who need help recovering from substance abuse disorders. 6 of these beds will be designated specifically for individuals who require long-term treatment and are defendants in drug court. 12 of the beds will be specifically for detoxing patients, and 30 will be for individuals in need of short-term residential rehab. Those running the facility currently hope to focus on individuals who are defendants in non-violent crimes (usually those associated with substance abuse) who would otherwise be sent to jail if not for this program.
Who Needs Detox Treatment?
According to the National Institute on Drug Abuse, detox treatment is the safe, medical management of withdrawal symptoms caused by substance abuse and dependence. The program usually lasts somewhere between a few days and several weeks, depending on the individual's needs and substance abuse history.
Those who are highly dependent on dangerous drugs require inpatient detox.
In most cases, detox can be risky if it does not take place in a medical facility or at least with the help of medical professionals.
Those who have become addicted to specific drugs (such as benzodiazepines, methamphetamine, barbiturates, and/or alcohol) require intensive, 24-hour care.

This is because these specific drugs can cause sudden and unpredictable symptoms that can be life-threatening.

Anyone who is still dependent on a drug they have been abusing should seek detox treatment early on in recovery.
However, detox is NOT a treatment for addiction, only for dependence. This is why it MUST be followed by substance abuse treatment in the form of rehab. In many facilities, like Post House, patients are able to receive access to both detox and rehab treatments, but it is extremely necessary that patients alway follow the former with the latter in order to recover safely.
How Do I Get Someone I Love to Go to Detox?
Getting someone into detox can be difficult. If you have tried to talk to the individual about your feelings and they are still unresponsive, it might be time to stage an intervention. Interventions require the help of 5 or 6 people who are all close to the person who needs treatment, and everyone should try to stay as calm as possible when discussing their feelings with the individual. This is often a great way to show someone you love that they need to seek treatment.
Remember, after detox your loved one will still need addiction treatment. However, detox is often the best first step toward recovery, and finding a program before staging the intervention itself is a good way to ensure that your loved one will transition quickly into getting the help they need.
Get Help for Your or Your Loved One's Substance Use Disorder Today
Call 866-351-3840(Who Answers?) to speak to a treatment advisor and find detox and rehab centers near you.