Mother Hopes to Pass Involuntary Treatment Law in New Jersey
Lisa Vandegrift lost her daughter Sabrina to an opioid overdose in 2013. Since then, she has been fighting for a new law to be placed on the books in New Jersey, one that would allow a family member to commit an individual in need of substance use disorder treatment, even if the individual is not willing to seek help.
The law, which she calls Sabrina's Law, has not passed yet, but Vandegrift is adamant that it should be. "If they passed a law where we could have our loved ones—whether it be an aunt, an uncle, a daughter, whoever—put into a facility where they could not just walk out, we would save a lot more lives."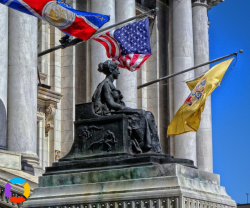 Vandegrift frequently organizes classes and meetings for locals, including one she taught just this week on the procedure of giving an overdosing individual Narcan. At these meetings, she often voices her opinion for the law, which she still hopes to get passed.
"We knew [Sabrina] had a problem. We kept telling her, 'We're here if you need help.' We'd do anything for our kids. But she kept denying she had a problem. She was blinded by the drug. It just consumed her."
Does Treatment Have to Be Voluntary to Work?
Many people are uncomfortable with the idea of involuntary treatment. It can seem like a radical concept, as well as one that takes away an individual's freedom to choose whether or not they want to seek help. Others also believe that a person can only recover if they want to, a concept that would mean involuntary treatment does not actually work.
However, there is evidence to the contrary. One of the National Institute on Drug Abuse's principles of effective treatment states, "Treatment does not need to be voluntary to be effective." This means family members, employers, and the criminal justice system can obtain sanctions or offer enticements so an individual who needs help but doesn't want it will be forced to get it anyway. The NIDA states that these can actually increase the success rate of treatment as well as the patient's likelihood of staying in the program for its full duration.
Of course, these are now not as easy to obtain as they likely would be with the passing of Sabrina's Law, but there are options for those who want to help a loved one seek treatment when the individual refuses to go.
How Can I Get My Loved One Into Rehab?
One of the first steps you should try is to talk to your friend or family member. If this doesn't work, stage an intervention with those close to them. Finally, you may want to obtain sanctions to get them into treatment, even if it is against their will. No matter what, the best option for an individual struggling with opioid addiction (or any substance use disorder) is professional treatment, which usually includes detox and rehab.
Call Today to Find Treatment Centers Near You
Recovery isn't easy on one's own, and no one should have to go through this process alone. Whether you are making the call for yourself or someone you love, pick up the phone and dial 800-483-2193(Who Answers?) now to speak with a recovery expert about treatment facilities near you.