New Detox Center Opens in New Jersey
In Atlantic City, New Jersey, a ribbon-cutting ceremony kicked off the opening of a new detox center on Friday, March 23, 2018. The facility, which is called Enlightened Solutions Detox, is part of the Enlightened Solutions program of rehab and treatment centers. It can be found on Albany Avenue.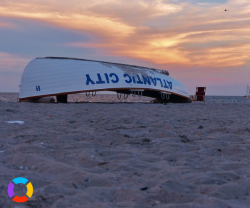 The facility, which offers 24-hour care, will also provide patients with the opportunity to receive detox and holistic treatments during withdrawal, offering an entirely comprehensive program for individuals in need of effective treatment early on in recovery.
According to Melissa Angelo, the executive director of the facility, "We are beyond excited to be able to help people. As you know, there's an epidemic. There's people dying every minute, not just every day, and what we want to do is help end that."
What Is Detox?
Detox, according to the National Institute on Drug Abuse, is the medical process of allowing the body to rid itself of its dependence on a dangerous drug combined with managing the uncomfortable to life-threatening symptoms of drug withdrawal.
Detox can take place in a number of different types of facilities from inpatient, 24-hour care to outpatient care. Different individuals may require different levels of care based on the severity of their dependences, the drug(s) they were abusing, and other variables.
Detox usually takes a few weeks but may sometimes last as long as several months. Although some individuals may still experience lingering symptoms, the program is meant to stabilize patients during withdrawal and put an end to their drug dependencies.
Without rehab, though, detox is not a full, well-rounded treatment option for addiction itself.
Not everyone needs detox, but it can be the easiest, safest way to start the process of recovery in many instances. This is because it focuses on managing withdrawal, which can be difficult and sometimes even dangerous without the medical help provided at these facilities.
What Is Holistic Detox?
Some detox facilities provide holistic care, which is also known as whole body treatment. This kind of care takes all the individual's needs into account, rather than simply focusing on symptoms. The evidence-based practices associated with detox are usually medication and behavioral therapies, but some holistic options used to treat withdrawal and put an end to dependence can include
Yoga
Tai chi
Meditation
Massage therapy
Art therapy
Journaling
Animal/pet therapy
Acupuncture
Exercise therapy
Not every program is right for every patient, which is part of what makes holistic treatments so specific to the needs of each individual seeking help. In a holistic detox center, patients will usually receive access to evidence-based care to lay the groundwork of recovery and to make the transition through withdrawal as safe as possible. Holistic programs will be useful to help the individual transition through withdrawal and learn new coping skills. Afterward, the patient can seek rehab.
Where Can I Find Holistic Detox Centers?
Call 866-351-3840(Who Answers?) to speak with a treatment advisor about finding holistic detox facilities in your area. We can even verify your insurance to ensure the program you choose will accept it. Just call today to take the first step on your recovery journey.