New Jersey Addiction Specialist Comments on Addiction Poll
A new survey on addiction recently uncovered the lack of understanding from the rest of the country toward addicted individuals. Despite a majority of Americans stating they understand addiction is a medical disease requiring of treatment (around 53 percent), only 1 in 5 Americans would be willing to work with someone or associate with someone who is known to be suffering from addiction.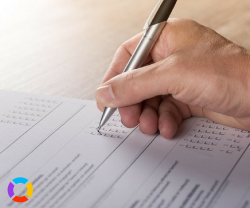 These numbers are not a surprise. Though much has been done over the last few years to break the stigma associated with addiction, people are still highly suspect of individuals suffering from this mental disorder, even as the country is plagued by its worst addiction crisis in history. New Jersey is one of the states hit hardest by the drug epidemic, specifically the opioid abuse crisis.
Dr. Corey Waller, an addiction specialist from the Garden State, has seen his share of stigma against addiction. "When something is stigmatized, nobody wants to bring it up, so therefore, people who need the help are less willing to come forward."
Is Addiction a Disease?
Yes. According to the National Institute on Drug Abuse, drug abuse may start out being voluntary, but over time, the use of the drug actually changes the way the brain works. The individual will stop being able to decide when to use and when not to use, a problem that will eventually morph into a full-blown addiction. When this occurs, the individual will need treatment to be able to recover, just like with any other medical condition.
How Can I Help Someone Who's Addicted?
Although the poll shows that many Americans are not willing to get involved with an addicted individual, it's also important to remember that more than 1 in 10 have known someone who died of a drug overdose. As such, it is more important than ever for us to reach out to one another instead of turning away.
Tell your loved one you support them. Just having your support will do more for their recovery than you realize.
Promise to listen and help your loved one in whatever ways you can. Make pacts to spend time together in places that don't sell alcohol or to participate in activities that don't require drug use.
Consider going to counseling together. Family counseling can actually help a person build a stronger recovery from addiction (NIDA). It can also help you learn to deal with any issues you have with your loved one's substance abuse and to put an end to any enabling behaviors.
Help your loved one find professional addiction treatment. This is the best thing you can do to ensure that someone you care about is able to recover safely from addiction.
Without professional treatment, going through recovery can be difficult, and relapse rates are much higher. It is also hard to navigate withdrawal without the help of a professional detox center. As such, you can help remind your loved one that their addiction is a disease and, in order to treat it, they will require professional help.
Learn More About Addiction Treatment and Detox
Call 800-483-2193(Who Answers?) to find detox and rehab centers in your area and learn more about the options available to you. We can even help you choose the best program for a loved one, depending on their needs, the severity of their addiction, and their specific insurance plan.