New Jersey County Has Record High NAS Births
Bergen County in New Jersey is seeing a record high number of babies being born with neonatal abstinence syndrome. While a baby is born every 15 minutes in the U.S. with this syndrome, the same issue being seen in Bergen County, according to Payal Shah. Shah is the OB-GYN Department Director at the Holy Name Medical Center in Bergen.
"You think it's just an urban problem, but it's everywhere. As OB-GYNs, it is our role to recognize these patients before it trickles down to where these babies are addicted and have such bad withdrawal symptoms that it impacts their functioning later on in life as well."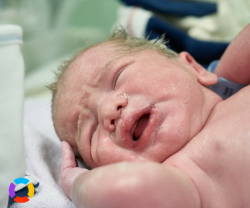 Shah states that her hospital uses the Modified Finnegan Neonatal Abstinence Score Sheet to assess babies who are born with potential NAS. The test can be performed as soon as six hours after the baby is born.
"The Finnegan and Modified Finnegan scales use certain criteria to determine if babies are going through withdrawal symptoms," she said. Babies that score above an 8 on the scale are treated with a number of methods, including swaddling, warming, and in the case of extremely intense effects, morphine or another opioid drug to treat the withdrawal.
What Is NAS?
NAS stands for neonatal abstinence syndrome, a syndrome experienced by children that are born to dependent mothers. This syndrome can still take effect even if the mother is using methadone or buprenorphine to treat her addiction to opioids, but unfortunately, going through withdrawal without the use of these medications can be even more dangerous for the mother and the fetus. As such, many babies are born with this uncomfortable and sometimes life-threatening disorder.
As stated by Shah, doctors need to care for the child and protect it from experiencing symptoms that will affect it in the future. According to the National Library of Medicine, the common symptoms associated with NAS include
Poor feeding
Stuffy nose, fever, and flu-like symptoms
Seizures
Insomnia or trouble sleeping
Excessive crying and sucking
Vomiting
Tremors
Diarrhea
Mottling
NAS is a medical emergency and often requires treatment in a hospital, which means the mother and baby may need to stay at the facility longer after the birth. It is important that both are kept safe and treated for any life-threatening or uncomfortable symptoms.
How Can I Get Help If I'm Pregnant and Addicted to Opioids?
There are plenty of options for pregnant individuals who are addicted to drugs. The reality is that this happens more than many people realize, and treatment centers are starting to focus more on creating programs that can help expectant mothers go through treatment and pregnancy in a way that is safe for them and their babies.
You may start in a detox program, and in most cases, you will be maintained on a medication like methadone or buprenorphine (Substance Abuse and Mental Health Services Administration). Most treatment centers also offer behavioral therapy for expectant mothers in need of care, and many will provide patients with the option to attend parenting classes and learn how to care for their newborns. Treatment is always an option available to anyone who wants to turn their life around and put an end to their substance abuse.
Call Now to Get Help
If you are pregnant and addicted to opioids, now is the time to get help. Call 866-351-3840(Who Answers?) to speak with a treatment advisor, and we will help you find detox and rehab centers in your area.