Overdose Death Rates Increase Dramatically in New Jersey
Preliminary drug overdose death rates are in from the Centers for Disease Control and Prevention, which show the numbers of overdose deaths in each state between August of 2016 and August of 2017. While some states seem to be seeing a decrease in their numbers, New Jersey and Pennsylvania are among the states seeing skyrocketing rates.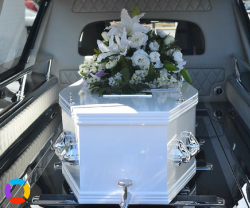 These numbers suggest that the second highest increase among the states happened in New Jersey, which saw a 44.6 percent increase in drug overdose death rates. Between August 2015 and August 2016, the number of overdose deaths was 1,682, but the new data shows 2,432 suspected or confirmed overdose deaths in the period between August 2016 and August 2017.
Though the Midwest seemed to see a sizeable decrease in their overdose rates, it is at this time difficult for experts to say if these numbers are exact. "It's too early to say if the pattern will hold up, and these are very preliminary numbers and likely undercounted," said Jeff Lancashire, National Center for Health Statistics spokesman.
Who Is Likely to Experience a Deadly Drug Overdose?
Many drugs cause overdoses, but not all of these are deadly. However, most addictive drugs can create severe overdose syndromes that can put a person's life in danger.
Alcohol can cause alcohol poisoning, a syndrome that is marked by dehydration, blacking out, and vomiting. Many people who experience alcohol poisoning will vomit while unconscious, which could cause them to asphyxiate.
Opioid drugs can cause severely slowed breathing, and many people even stop breathing when taking these drugs. A large dose of opioids will also cause an individual to become very sleepy, which could lead to death when the individual isn't getting enough oxygen.
Benzodiazepines, barbiturates, sleep aids, and other CNS depressants can cause slowed breathing as well. Those who mix these drugs with alcohol are in even more danger.
According to the National Library of Medicine, a cocaine overdose can cause seizures, an incredibly fast heart rate, and difficulty breathing. This can also be deadly, and when some people take very high doses of the drug, they can experience a heart attack.
Methamphetamine can cause irregular breathing, fast heartbeat, and other issues similar to those associated with cocaine. Often, the individual's actions while under the influence of the drug can put them in severe danger, as it could cause them to hallucinate, become violent, etc.
Hallucinogens cause similar side effects, and many people wind up hurting themselves or experiencing an accidental death as a result of high doses of these drugs.
Anyone who abuses these drugs regularly is likely to overdose on them, but even someone who takes one of these substances once could overdose.
How Can I Get Help for an Overdose?
If you think someone you know has overdosed on a substance of abuse, call 911 immediately. If you believe this could occur because someone you love is abusing drugs consistently, treatment in a detox and then a rehab center is most likely the best choice for their safe recovery.
Get Help Today
You can call 800-996-6135(Who Answers?) to find detox and rehab centers near you that will offer your loved one the safe, effective care they will need to put their drug abuse behind them.