Suspected Drug Deaths Sharply Increase in New Jersey
According to the Attorney General's Office, the number of suspected drug deaths in New Jersey are increasing considerably. The number of deaths in the state believed to be caused by drug overdose already hit 765 on April 1, 2018, and unfortunately, officials believe they will top 3,000 by the end of the year. This will be the first time there were this many drug overdoses in the state in one year.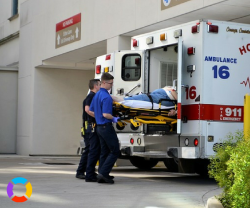 Almost every community is affected by this increase in drug overdose deaths, from rural to urban to suburban communities. Opioid, and especially heroin and fentanyl, abuse is causing most of these deaths.
According to Paul Ressler, the head of The Overdose Prevention Agency Corporation, this is a serious issue, the likes of which have not been seen in previous years. "I'm worried. I'm concerned because in spite of all the rhetoric, you just don't know what to do."
In 2016, the state saw 2,221 drug-related deaths. While still a considerably high number, the increase expected for this year is significant.
What Happens During a Drug Overdose?
A person who overdoses on a dangerous drug has taken too much of the substance for their body to handle, thus causing intense side effects. Often, these effects can be deadly, and most of the time, they will require intense, hospitalized treatment.
Some individuals experience severe physical side effects of their overdoses. Opioids, for example, cause the breathing to slow down, leading to the individual not getting enough oxygen. The same issue can occur as a result of benzodiazepine or alcohol overdose, which can cause death.
Some drugs, like stimulants, can cause heart attack or stroke in an overdose situation.
Other substances can cause an individual to do dangerous things as a result of their overdose. For example, hallucinogens don't usually cause life-threatening physical overdose symptoms, but someone who takes a large dose of these drugs can start to experience severe hallucinations, suicidal or homicidal thoughts, or other psychological symptoms that could lead to dangerous acts (National Institute on Drug Abuse).
Of course, the nation's focus is mostly on opioids because of the serious crisis these drugs are causing in our country—and in states like New Jersey—but it is important to remember that all drugs of abuse can cause dangerous overdose symptoms.
What Should I Do If I Am a Frequent Drug Abuser?
The best thing you can do is to seek out professional help. With a program like this, you will be able to put an end to your drug abuse, usually through detox treatment, and then learn to avoid relapse and to live your life without drugs through rehab. Treatment is the best, safest way to ensure that you will be able to build a strong recovery, and those who choose professional care are often much less likely to relapse than those who try to quit on their own.
Don't Wait; Call Today for Help
We can help you find detox and rehab centers near you that will offer the safest, most effective care for your recovery. Call 866-351-3840(Who Answers?) now to speak with a treatment advisor, and you can begin your journey to a better life today.